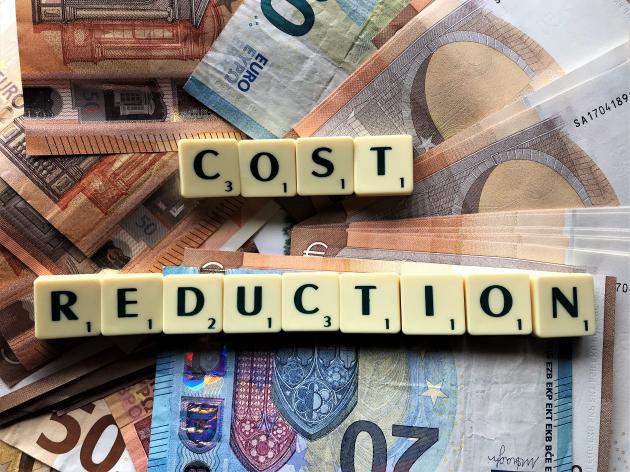 Cut Costs now to survive the corona virus recession
The COVID-19 pandemic, also known as the coronavirus pandemic, has swept the world since the start of 2020. It has triggered a massive global recession. Businesses need to cut costs if they are to survive. To minimise job cuts and other drastic measures, you must think strategically when you think about cost reduction.
Our Financial Director, Joe O'Regan, has some great advice about how companies can manage their cash and reduce costs in a strategic way. He has shared it in a blog on our sister site: sluamor.com.
You can read Joe's blog here: How to Cut Costs using a Strategic Cost Reduction Approach
Not only that, Joe has also designed two training courses to help. In addition, he can deliver them online using Zoom!
Strategic Cost Reduction –  conduct a review of your  business:
Review your balance sheet and income statement.
Identify cost reductions that minimise disruption to service and "business as usual".
Focus on cash management across the balance sheet and income statement.
Cash Management – some practical techniques:
Working Capital Management.
Cash Forecasting.
Cash Management.
Short-term borrowing for SMEs.
How to free up trapped cash and cut costs.
Unfortunately, for businesses most impacted by the COVID-19 lockdown restrictions, you might be left with no option other than to take drastic action. We hope you can use a strategic cost reduction approach to help cut the costs of your business, without needing to resort to draconian measures.
Our Training page has more details. In addition, you can contact Joe us info@keystonepg.ie. So, don't lose out. Get going today.
More help on Cost Reduction and Business Growth
We can help businesses to reduce costs and secure the future of their business. So check out our Training page to see how we can help you reduce costs and manage cashflow. In addition, you can search for  'Procurement Strategy' articles on our blog.