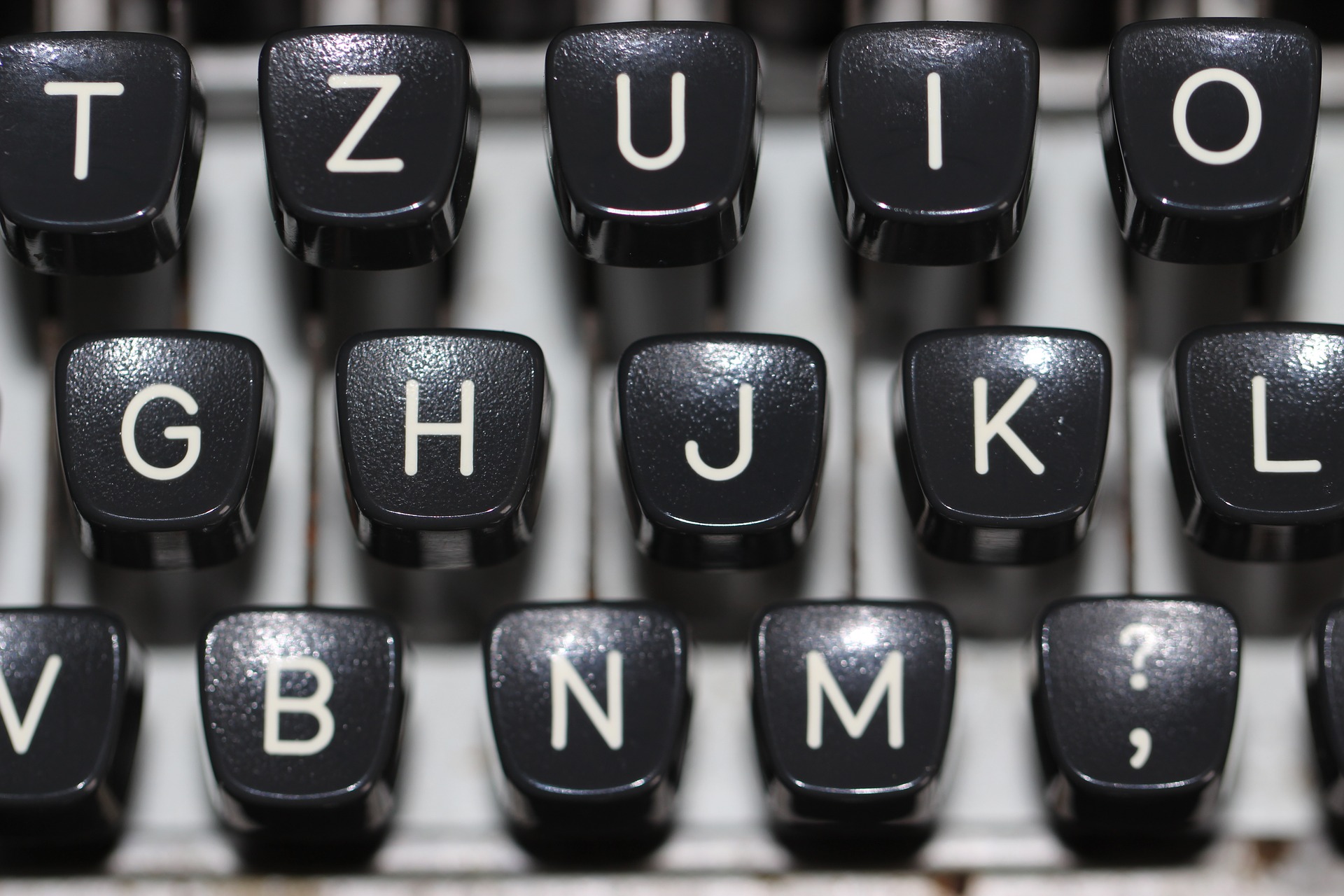 Welcome to this week's edition of the Keystone Column containing business stories and public procurement opportunities that drive the commercial strategy of ambitious companies. This week, we look at procurement tools – both in terms of the procurement tools businesses use to manage their own procurement activities, and the use of procurement as a tool not only for analysing economic activity, but its potential for driving it too!
Business stories
CIPS purchasing managers index indicates UK economy is contracting
UK interest rates were cut this week from 0.5% to 0.25% – the first cut since 2009. The Bank of England has also signalled that rates could go lower if the economy continues to worsen following the Brexit referendum.  This rate cut was widely expected following the publication of the Markit/CIPS purchasing managers' index that showed procurement activity in the UK's dominant services sector had its sharpest fall in seven years. It follows falls in both construction and manufacturing in July. The index fell from 52.3 in June to 47.4 in July, indicating a contraction of the UK economy is underway. The Bank of England's decision to cut interest rates is an effort to counteract this. As Ireland's major trading partner, efforts to stimulate the UK economy will be closely watched by Irish businesses. The Central Bank of Ireland has warned of the challenges posed to the Irish economy by Brexit and is adjusting economic forecasts for the rest of this year and next year accordingly.
Including start-ups in public procurement 
India has taken an approach to facilitating the participation of start-ups in public procurement by exempting them from some of the eligibility criteria (e.g. having to have a certain amount of years of accounts). This is a great idea and one we would like to see replicated here. There are a number of ways that this can be facilitated in the eligibility criteria for contests that are emerging categories like innovation partnerships. We also think that this should be facilitated to a greater extent for work awarded directly, using the negotiated procedure rules, below €25,000 in value. India is moving towards establishing a single market for its federal system of states. Measures like this could positively assist the benefits that are likely to accrue in India from this transformational change in commercial and bureaucratic governance.
In a similar vein, the State government of Queensland, Australia has announced a pilot programme aimed at easing the access to government contracts for ICT start-ups. This programme is aimed at facilitating the trialling and testing of innovative solutions developed by start-ups to solve specific problems identified by the Queensland government. We have run a number of outcome-based tendering exercises and find it hard to understand why the shift to innovation procurement is taking so long when the solutions to the problems or today and tomorrow do not exist in so many cases.
Business insights – The 360 degree feedback process
How good are your teams at what they do? Do you understand the fear and loathing that can be buried just a little beneath the surface? We have had occasion to expose this in a positive, productive way for some clients recently. Businesses can learn a lot from each other internally by using a well-structured, independently brokered 360 degree feedback process. While business can try and do this themselves, the real benefits come from the confidence individuals have speaking with an independent third party. We were able to help seasoned executives discover what their own staff really thought about other departments and how good they were at helping the business succeed. When the rich feedback from a process like this is used to align functions for business success, the outcomes can be transformational.
This key is to have a good questionnaire that is sufficiently tailored to the business in question and is not overly generic. The process also needs to be as objective as possible so team buy-in is important. It takes bravery to expose a business to a process like this but significant benefits can arise from adopting enhanced management practices. As Darwin put it, "It is not the strongest of the species that survives, nor the most intelligent that survives. It is the one that is most adaptable to change".
Interesting trends – Procurement tools
Traditionally procurement software systems have been designed for larger organisations (think of products such as Oracle, SAP etc.). Benefits from using a procurement system include reduced costs through leveraging volume buying and replacing manual processes, enhanced reporting on procurement activity, increased productivity through the use of templates and re-usable data, reduced procurement cycle times, and standardised buying by employees and departments. As all businesses need to procure goods or services in order to produce their products, it is not at all surprising that recent years have seen a wide variety of procurement software come on the market, from stand-alone to more traditional enterprise level solutions integrated into the businesses' finance systems – and everything in between. However a clear trend is the move towards cloud-based solutions: the security, scalability, elasticity and availability that cloud-based solutions provide coupled with the wide ranging functionality desired by customers has resulted in procurement software vendors migrating to the SaaS model, allowing them to offer enterprise-level solutions at a price points attractive to smaller businesses.
Amongst the array of cloud-based procurement systems on the market are the following:
Coupa Procurement is an enterprise procure-to-pay solution that aims to increase employee adoption by applying a consumer e-commerce shopping experience to procurement management processes. The system's functionality span the entire procurement lifecycle, from employee requisitions, through the approval workflow, to invoicing and inventory management. Easy to implement and very capable, some organisations might find the level of customisation available to be limiting.
BravoSolution's BravoAdvantage platform includes supplier value management, spend analysis (managing costs and compliance) and savings management in addition to providing the infrastructure to enable negotiating and managing contracts online, and online sourcing (tendering, eAuctions etc.).  Going directly to the marketplace is a novel feature but perhaps not one that every organisation will require to implement for itself.
Zycus Procurement Performance also provides a to a full suite of procurement performance solutions including spend analysis, eInvoicing, eSourcing, contract management, supplier management, financial savings management, and procure-to-pay. Xycus' offering is also tailored to specific industries and its client list include the likes of Coca-Cola and Nestlé.
If the above examples have piqued your interest, but the complexity or cost appear daunting – then perhaps our final example may be of interest:
The Free Procurement Project by SpendMap offers small businesses a free full-featured purchasing system that allows users to automate purchase orders and related processes. Businesses requiring greater functionality can transition to SpendMap's own commercial offering – this version is cloud-based, while the free version is not.  While the focus is on the more routine, day-to-day purchasing/procurement activities, the system is designed to be modular and expandable.
A word of caution: there are many systems to choose from, and it is important to invest the time and effort in choosing the system that best meets your organisation's needs.  Software migrations are non-trivial regardless as to whether the solution is on-premise or cloud-based. Techcentral.ie noted that among Irish organisations using public cloud platforms and services, there is very little migration of workloads between service providers, due to the complexity of the process. That being said, the case for implementing cloud-based procurement systems is becoming compelling especially for  young companies with limited existing infrastructure.
New public procurement tenders this week 
Visit the Keystone website to view our take on the 500+ active public procurement opportunities with more than five days until their deadline. There are a vast range of services, supplies and construction related to public procurement opportunities in the following sectors (there are many more sectors than the sample list below):
Construction and related trades, 
Professional & Advisory Services, 
PR, Media, Advertising and related,
ICT supplies and services, 
Training,
Property & facilities management,
Vehicle & automotive,
Catering and related services,
Cleaning and related services,
Waste Management,
Maintenance and related services,
Horticultural supplies & services,
Research & environmental monitoring,
Printing, office supplies and related services,
Trades,
Medical and scientific research, supplies and services,
A vast range of other services and supplies.
Businesses interested in any of these public procurement opportunities that are unsure of how they can follow-up on these tenders can contact Keystone at any stage. We would be happy to discuss your needs and where they may fit with your business growth plans. These public procurement opportunities are sources of business growth and innovation for companies across the country.
Keystone E-Tenders Report Open YTD as at 0408 (by date of publication)
Keystone E-Tenders Report Open YTD as at 0408 (by sector)
Please note, e-tenders often has public procurement opportunities incorrectly categorised so people relying on e-tender alerts could easily miss out on opportunities if they are dependent on it. E-tenders is only as reliable as the people inputting tenders and mistakes are made very frequently. The Keystone Column includes all live tenders posted on e-tenders since January 4th 2016 that have five or more days until their deadline as at July 28th 2016.