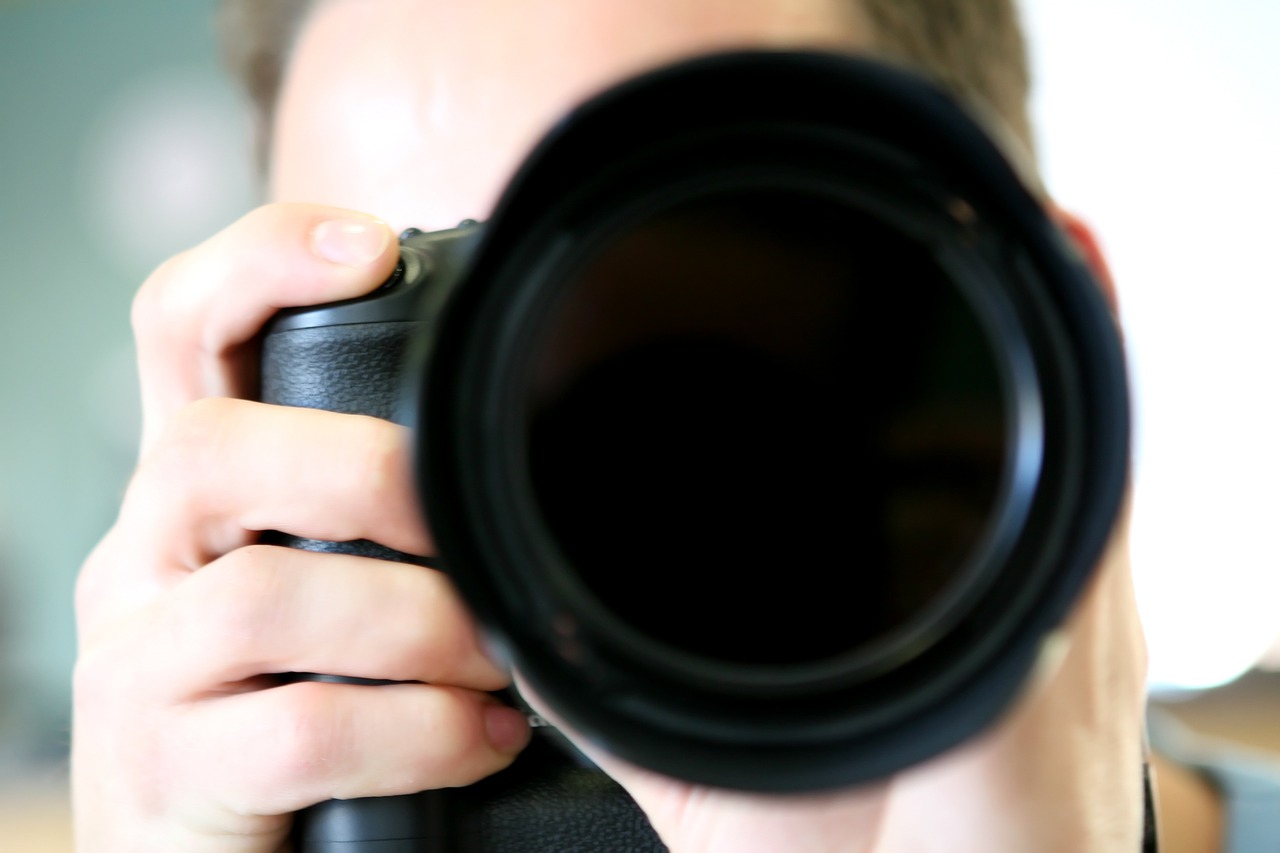 Welcome to this week's edition of the Keystone Column containing business stories and public procurement opportunities that drive the commercial strategy of ambitious companies. This week, we look at how government is supporting start-ups, and how businesses can gain a competitive edge when quoting. Our weekly list of open tenders in the Irish public sector is also included below.
Business stories – supporting start-ups
Creating the opportunities for growth
Adrian Weckler, writing in the Sunday Independent asks the question why do world-beating Irish tech start-ups always sell up when a big cash offer arrives? Acknowledging the rights of founders to rewards for this hard work, he notes also that Ireland is a small country and under capitalisation is a problem. However, another small country Israel has 93 companies listed on the Nasdaq exchange. Israel's massive institutional spending on defence gives it a head start in engineering and tech spin-offs. But there is surely still as much risk for those start-ups on the issue of scaling and selling as there is for Irish ones, remarks Weckler.
The BBC poises similar questions of the UK's approach to supporting start-ups and creating home-grown multinationals. It comes to the conclusion that investors need to take a long-term view when backing new tech start-ups and small companies are not receiving the funding required to grow. "We have been appallingly bad at giving those minnows the long-term capital they need," said Neil Woodford, a leading fund manager. Silicon valley has developed an ecosystem that provides the scale-up cash and support to help companies grow, which is still proving a big challenge in the UK.
Ecosystems such as those found in Israel and Silicon valley, have been developed over a sustained period of time, and with government support.  The frameworks to attract and support investors are not trivial to implement, and the time required may extend across multiple section cycles, but the rewards are great. In the 1980s Ireland Inc. showed its capacity for conceiving and implementing ambitious and transformational strategic policy when the IFSC was conceived. We wonder then, if emulating Israeli success on the Nasdaq is really a bridge too far?
UK government SME procurement policy – stories from the inside
Stephen Allott, former Crown Representative for SMEs in the UK outlines his experiences promoting procurement initiatives that help SMEs to a sceptical and risk-averse civil service in this article. It makes for interesting reading and offers an insight into the mindset of those framing and executing procurement policy in the UK. He concludes that further skills should be developed in pre-market engagement to help the civil service "buy the right things", not merely "buy the thing right", and in ensuring that procurements are "right-sized". From a supplier perspective, there is a need to develop bidder sourcing (that is, getting the best bidders bidding) and to enable bidder training (help the bidders make the best bids).
Levelling the procurement playing field … for larger companies
The National Council of Private SMEs in Romania (CNIPMMR) warns that the decision of the government there to remove one of its major tools for supporting start-ups and SMEs – a discount of 50 percent on the turnover criteria granted to SMEs on the attribution procedures for public procurement contracts – will have a "devastating impact" on small businesses. The EU Commission European Commission, determined that this discount represented positive discrimination for SMEs, because larger companies would have to provide guarantees that are 50 percent bigger for the same contracts. Instead of choosing to apply the discount to all bidders, the Government has instead chosen to remove it altogether. Should this interpretation of the turnover thresholds be taken as a valid legal precedent, big business across the rest of the EU could seek to get similar arrangements in place in other EU countries. Hence, it is a situation worth monitoring.
Interesting trends – winning new clients
From working with SMEs, we know that the first question many ask when it comes to public sector tendering is – how do you get started? For most small businesses, that all important first contract will come from winning what is called below threshold work: contracts where the value is less than €25,000 for services/supplies and less than €50,000 for (construction) works. Below these levels, formal bid processes are rare. Instead different types of quotes are sought by public sector organisations.
A significant degree of variation applies to how SMEs respond to these requests for quotes whether they are over the phone or by email / mini-tender. This represents an opportunity for SMEs to up their game and get ahead of their competition – and we've provided some tips on how companies can do that on our blog here.
Before submitting a quote, there are three things SMEs should do first:
Ensure the buyers in the organisations they are targeting are aware of their company and what it does. Ensure there is something different about how the company does its business that matters to a public sector buyer.
Have something interesting to say about the sector and why the company's product/service provides value for money in a way that other companies do not – ensure this can be backed up.
Where applicable, get added to supplier lists at local authority level or equivalent in other organisations (pick a few organisations for targeting in this regard).
Once this has been done, the next step is to professionalise the email or phone level quote in a fit for purpose manner. You can find a template for below threshold quotations that will help to emphasise your unique selling points in the blog post mentioned above!
Innovation – a bright future?
One of the Irish businesses mentioned by Weckler above is Brite:Bill. The firm is one of three companies bought by the software and services provider Amdocs (incidentally an Israeli company, headquartered in the USA) for a combined amount of approximately €231 million in cash.
The company's cloud-based platform helps service providers, such as utility companies, telcos and banks, present and manage billing communications: transforming cold notifications and demands for payment into customer centric and engaging communications. Service providers can improve customer interactions by pre-empting questions, tackling issues and highlighting appropriate and new services through personalised, targeted messages and persuasive content. An analytics component  provides tailored analytics and customisable dashboards to easily understand costs and service usage.
Founded in 2010 by Alan Coleman, Brite:Bill is headquartered in Dublin, and has offices in London, Madrid, San Francisco, Shanghai and Toronto. The firm has a string of awards including 2014 ISA Emerging Company of the Year, and Coleman himself was shortlisted for EY's Entrepreneur of the Year award. Brite:Bill's backers include Enterprise Ireland and Investec, illustrating the point that high-potential start-ups do indeed attract support in Ireland. The challenge remains providing alternative paths to growth than acquisitions by multi-nationals.
Note: we are in the sourcing & procurement business. We highlight things we like or that are novel or innovative. Innovators should be encouraged.
New public procurement tenders this week 
Visit the Keystone website to view our take on the 500+ active public procurement opportunities with more than five days until their deadline. There are a vast range of services, supplies and construction related to public procurement opportunities in the following sectors (there are many more sectors than the sample list below):
Construction and related trades, 
Professional & Advisory Services, 
PR, Media, Advertising and related,
ICT supplies and services, 
Training,
Property & facilities management,
Vehicle & automotive,
Catering and related services,
Cleaning and related services,
Waste Management,
Maintenance and related services,
Horticultural supplies & services,
Research & environmental monitoring,
Printing, office supplies and related services,
Trades,
Medical and scientific research, supplies and services,
A vast range of other services and supplies.
Businesses interested in any of these public procurement opportunities that are unsure of how they can follow-up on these tenders can contact Keystone at any stage. We would be happy to discuss your needs and where they may fit with your business growth plans. These public procurement opportunities are sources of business growth and innovation for companies across the country.
Keystone E-Tenders Report Open YTD as at 2209 (by date of publication)
Keystone E-Tenders Report Open YTD as at 2209 (by sector)
Please note, e-tenders often has public procurement opportunities incorrectly categorised so people relying on e-tender alerts could easily miss out on opportunities if they are dependent on it. E-tenders is only as reliable as the people inputting tenders and mistakes are made very frequently. The Keystone Column includes all live tenders posted on e-tenders since January 4th 2016 that have five or more days until their deadline as at September 22nd 2016.