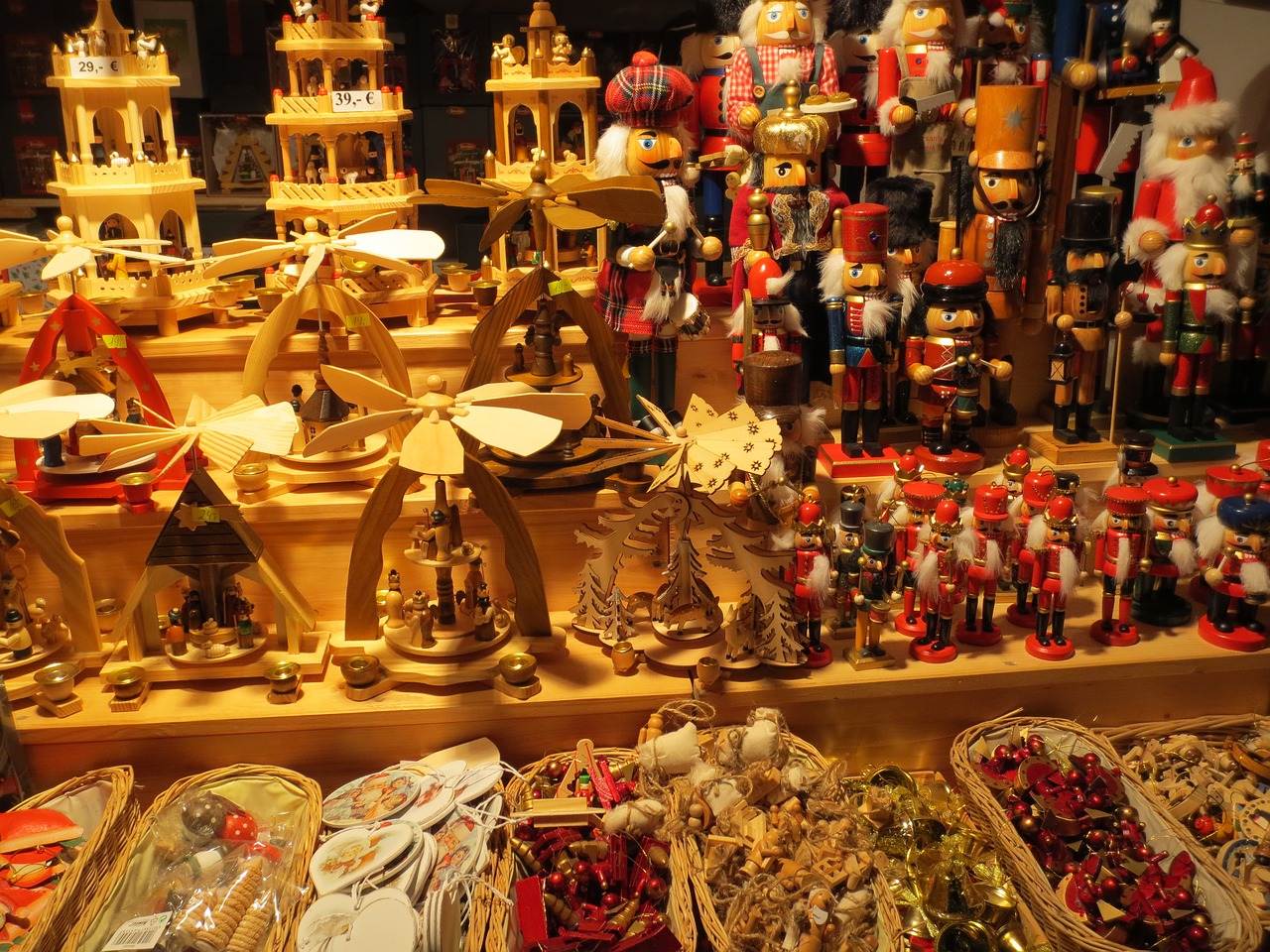 Welcome to this week's edition of the Keystone Column containing business stories and public procurement opportunities that drive the commercial strategy of ambitious companies. As we approach the Christmas gift-giving season, we are reminded that gift-giving is not always welcome in procurement and we look at high-tech ways of dealing with corruption.  This week we also look at disruptive innovation in procurement, much of it coming from parts of the world traditionally seen as low-tech. As usual we conclude with our weekly list of current Irish public tenders.
Business Stories 
Its not a country often associated with impropriety, however IT procurement in Canada has become the centre of a controversy over unfair and secretive practices. The Canadian government can invoke a national security exception when procuring goods and services that makes it exempt from all domestic and international trade agreements – with the result that companies not invited to bid on a contract, or who are disqualified from a competition, have very limited opportunities for appeal!
According to CBC News, many companies complain the government wrongly, and routinely, applies the measure on high-value contracts for everything from parkas and binoculars to email services and a supercomputer. A recent $430-million contract for a powerful new weather-forecasting computer for Environment Canada was subject to a national security exception. Unsuccessful bidder Hewlett-Packard Canada has argued that the exception was inappropriate to the Federal Court and the Canadian International Trade Tribunal. Opposition MPs have now called for a federal enquiry, so this story about secretive practices will remain in the public eye for some time.
Interesting Trends – disruptive innovation: look to emerging economies for the future
Disruptive innovation, innovation that transforms industries and the way we live our lives, by its very nature emerges from where it is least expected. The so-called underdeveloped countries have been building excellent best practices for healthcare, education, banking and basic services, outcompeting their "developed" counterparts in a number of ways.
In this article Luca Castellanza asks how can developing countries achieve extremely fast improvements in quality of life, accessibility of social services and economic empowerment in spite of an exponentially growing population spread across rural areas? If one considers improvements in infrastructure, life quality and education, the world has never witnessed a change as radical as the one happening now.
For example, in the case of India, every year more than 20,000 startups are founded, most of which are in the subsidised sectors of education, healthcare and agriculture. The country is pioneering life-saving technologies decades ahead of Western nations. Innovative services, such as video medical services, do-it-yourself healthcare facilities, virtual wallets and cashless solutions have been profitably implemented widely across the nation.
Castellana concludes that, in the same way that globalisation has imposed Western ideals over local ones, it also has reinforced the biased concept of a superior western culture. He believes distinction between developed and emerging countries is most definitely outdated when it comes to innovativeness, entrepreneurship and adoption of new technologies. Complacency is the enemy of innovation, so we believe he may be right!
Innovation – FinTech as a potential solution in procurement
The OECD has calculated that public institutions disburse roughly $9.5 trillion to firms globally. As much as 25 percent of this (over $2 trillion annually) is siphoned off by corrupt practices. Separately WEF has estimated that the cost of corruption is as high as 5 percent of global GDP, or roughly $3.7 trillion. Regardless, corruption costs the global economy a staggering amount.
The use of FinTech to reduce manual processes and reduce red tape is increasingly seen as a key tool in fighting corruption. With this in mind Citi will launch a global accelerator programme in early 2017 called the Citi Tech for Integrity Challenge. It will collect submissions from FinTech and innovators to help government and public entities gain better transparency in the procurement process and battle corruption. The programme is open to start-ups, established tech outfits and developers, and its objective is to bring new solutions to governments worldwide as they manage vendor relationships and supply chains with a sharper eye on reducing costs.
"The Challenge is structured as a global virtual accelerator competition," says Laura Gaviria Halaby, global head of FinTech acceleration at Citi, "with curriculums and mentorship to support participants" at each step. It is likely that several different avenues of technology will be presented, and considered, in streamlining procurement processes, including blockchain, open API structures and smart contracts, among other solutions.
This initiative highlights two trends for procurement (and indeed innovation). Firstly, with the development of procurement systems at different stages there exists so much inefficiency in the system that governments are increasingly turning to technology, such FinTech, to cut red tape automate the management vendor relationships. Secondly, crowdsourcing solutions (from private and public sector entities) has become firmly established as one of the best ways to procure innovation (and most definitely disruptive innovation).
New public procurement tenders this week 
Visit the Keystone website to view our take on the 500+ active public procurement opportunities with more than five days until their deadline. There are a vast range of services, supplies and construction related to public procurement opportunities in the following sectors (there are many more sectors than the sample list below):
Construction and related trades, 
Professional & Advisory Services, 
PR, Media, Advertising and related,
ICT supplies and services, 
Training,
Property & facilities management,
Vehicle & automotive,
Catering and related services,
Cleaning and related services,
Waste Management,
Maintenance and related services,
Horticultural supplies & services,
Research & environmental monitoring,
Printing, office supplies and related services,
Trades,
Medical and scientific research, supplies and services,
A vast range of other services and supplies.
Businesses interested in any of these public procurement opportunities that are unsure of how they can follow-up on these tenders can contact Keystone at any stage. We would be happy to discuss your needs and where they may fit with your business growth plans. These public procurement opportunities are sources of business growth and innovation for companies across the country.
Keystone E-Tenders Report Open YTD as at 1512 (by date of publication)
Keystone E-Tenders Report Open YTD as at 1512 (by sector)
Please note, e-tenders often has public procurement opportunities incorrectly categorised so people relying on e-tender alerts could easily miss out on opportunities if they are dependent on it. E-tenders is only as reliable as the people inputting tenders and mistakes are made very frequently. The Keystone Column includes all live tenders posted on e-tenders since January 4th 2016 that have five or more days until their deadline as at December 15th 2016.