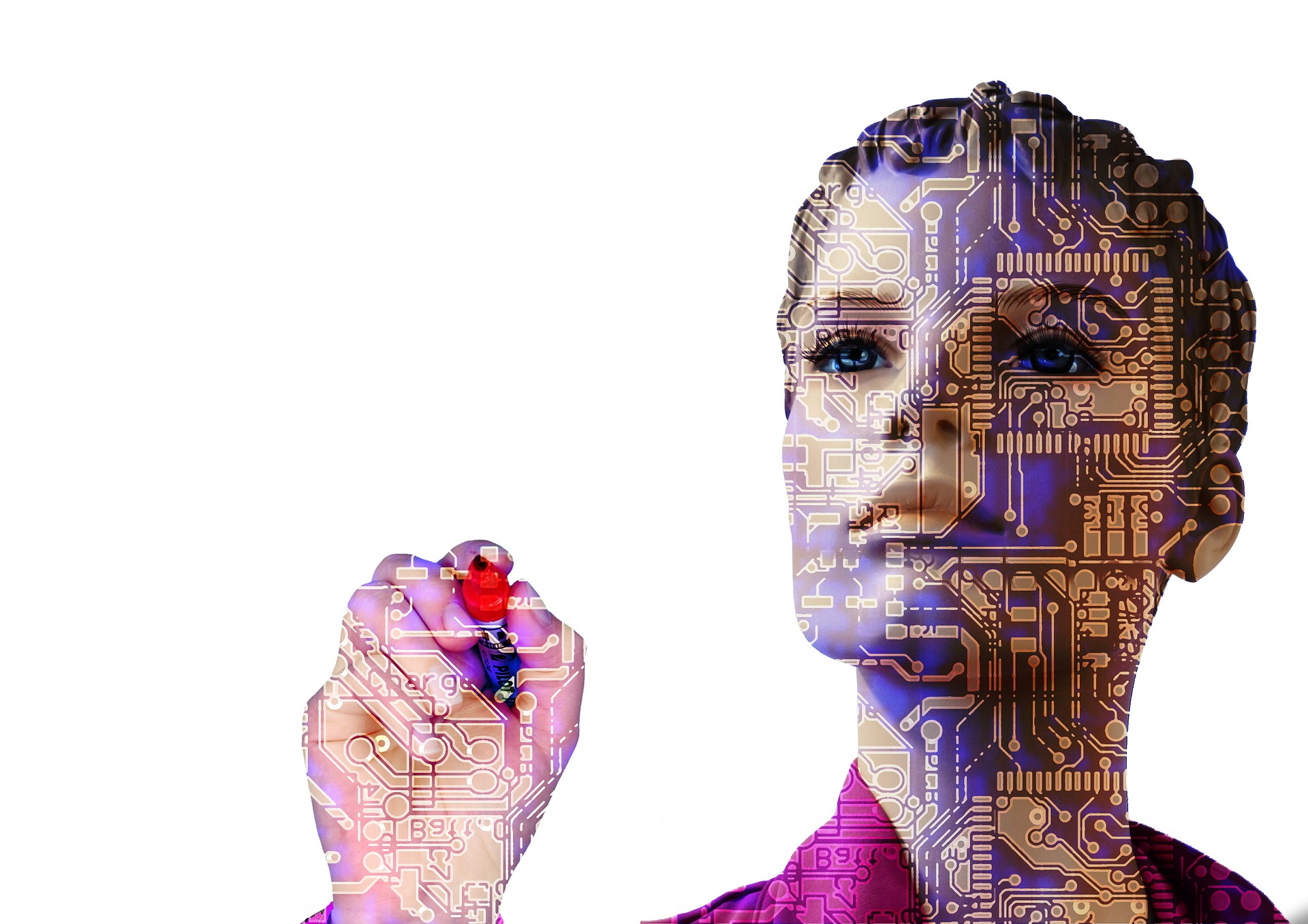 Welcome to the Keystone Column. This week we look at digitalisation and what the anticipated mass-automation of industry will mean for jobs. The British and Irish governments reaffirm their support for cross-border trade and as usual, we conclude with our weekly list of current Irish public tenders.
Business Stories 
Theresa May and Enda Kenny reaffirm support for cross-border trade and the continuation of the Common Travel Area
The Prime Minister and the Taoiseach had some reassuring words on cross-border trade for Irish businesses following their talks on Brexit in Dublin on January 30th. Both leaders reaffirmed their support for cross-border trade and the continuation of the Common Travel Area. Theresa May said both the governments want a "seamless, frictionless border" to continue while Enda Kenny stated that close and friction-free trading ties between the two countries are "in our very best interests". This is heartening for businesses on both sides of the border, but both leaders were short on details ahead of negotiations on the UK's decision to withdrawal from both the EU single market and the customs union. It is not yet clear, at all, that a seamless border is feasible in the case of a hard Brexit – no matter how desirable that may be to both parts of the island.
Denmark to appoint world's first digital ambassador
Denmark has announced it will appoint the world's first ambassador for digitalisation. The new 'ambassador' will be tasked with establishing and maintaining networks with tech giants such as Google, Apple, IBM and Microsoft. "These companies have become a new kind of nation, and we need to address that . . . They are companies that influence Denmark as much as other nations do. It's a new reality," noted the Danish foreign minister Anders Samuelsen. While this is undoubtedly an interesting departure, the rules of power in international relations are somewhat immutable. The Netherlands and Spain remain among the worlds most powerful countries in relative terms over 500 and 600 years after their period of peak domination. Power, once gained, does not disappear overnight. China has shown that if it wants to (control the internet heavily), there is NO match for the collective will of governmental force. This remains the case. Denmark has suffered from episodes like the cartoons of an influential figure in the Islamic religion and from the deployment of troops in the middle east in the past decade as part of NATO. The government may wish to influence the extent to which Denmark is exposed to the darker side of cyberspace and the discourse that passes across social media but the networks are not nation states. They may have some of the traits of nation states, as oil companies did entering the 1970's, but two oil crises quickly showed that companies have limited powers, no standing army and nowhere to go other than their "home country" when things get really serious.
Interesting Trends – Digitalisation leading to jobs growth??
In the UK, the British Government has tasked Siemens UK CEO Jürgen Maier with carrying out a review of industrial digitalisation as part of the Prime Minister's industrial strategy. As the new chair of a board of over a dozen industry leaders overseeing the digitalisation of British industry, Maier says he is determined to ensure that the coming mass automation of industry creates a net increase in manufacturing jobs. He claims: "The factory workers of the future will be writing the software, writing the algorithms for the robotics, 3D printing, big data analytics and artificial intelligence. This will be about the transition of labour to higher-value, higher-skilled, higher-paid jobs."
The increasing use of robotics and artificial intelligence in industry is seen by many as a threat to the viability of traditional shopfloor workforces. The Economist recently asked the question – will  smarter machines cause mass unemployment? It noted that automation is actually blind to the colour of your collar, providing as an example of a computer that dispenses expert radiology advice as evidence of how jobs currently done by highly trained white-collar workers can be automated in addition to replacing blue-collar factory workers. Of course, concerns about the impact of digitalisation are not new. The same article notes that many worried about how computers might displace traditional office jobs in the 80s, only to see the creation of a whole raft of new industries and jobs such as gaming and graphic design.
Automating a particular task, so that it can be done more quickly or cheaply, increases the demand for human workers to do the other tasks around it that have not been automated. A fact demonstrated many times since the start of the Industrial Revolution. This is the premise for Maier's belief that the coming mass automation of industry can create a net increase in manufacturing jobs. What is unclear is what form those jobs will take, and that is what adds to the anxiety associated with automation. People will always fear the unknown, regardless of the lessons from history that illustrate the positive impact of automation on job numbers. The debate will continue to rumble…
Innovation – things we have seen and like
We recently came across Focus Visual Communication at a number of tradeshows in Ireland. That really shouldn't be a surprise as they have been in business since 2000, specialising in in providing portable exhibition displays for tradeshows and conferences all over the world.
The Irish preferred suppliers for ISOframe Wave, a fully flexible display system that allows even large displays to be installed by 1 person with no tools needed, Focus Visual Communication now offer a bespoke exhibition rental package. Installation and removal at Irish exhibitions is part of the package and customised displays include integrated counters, monitors, shelving & slatwalls, lockable storerooms and free-standing towers up to 3m tall. The graphic panels are stored for future use, meaning there there's no waste either!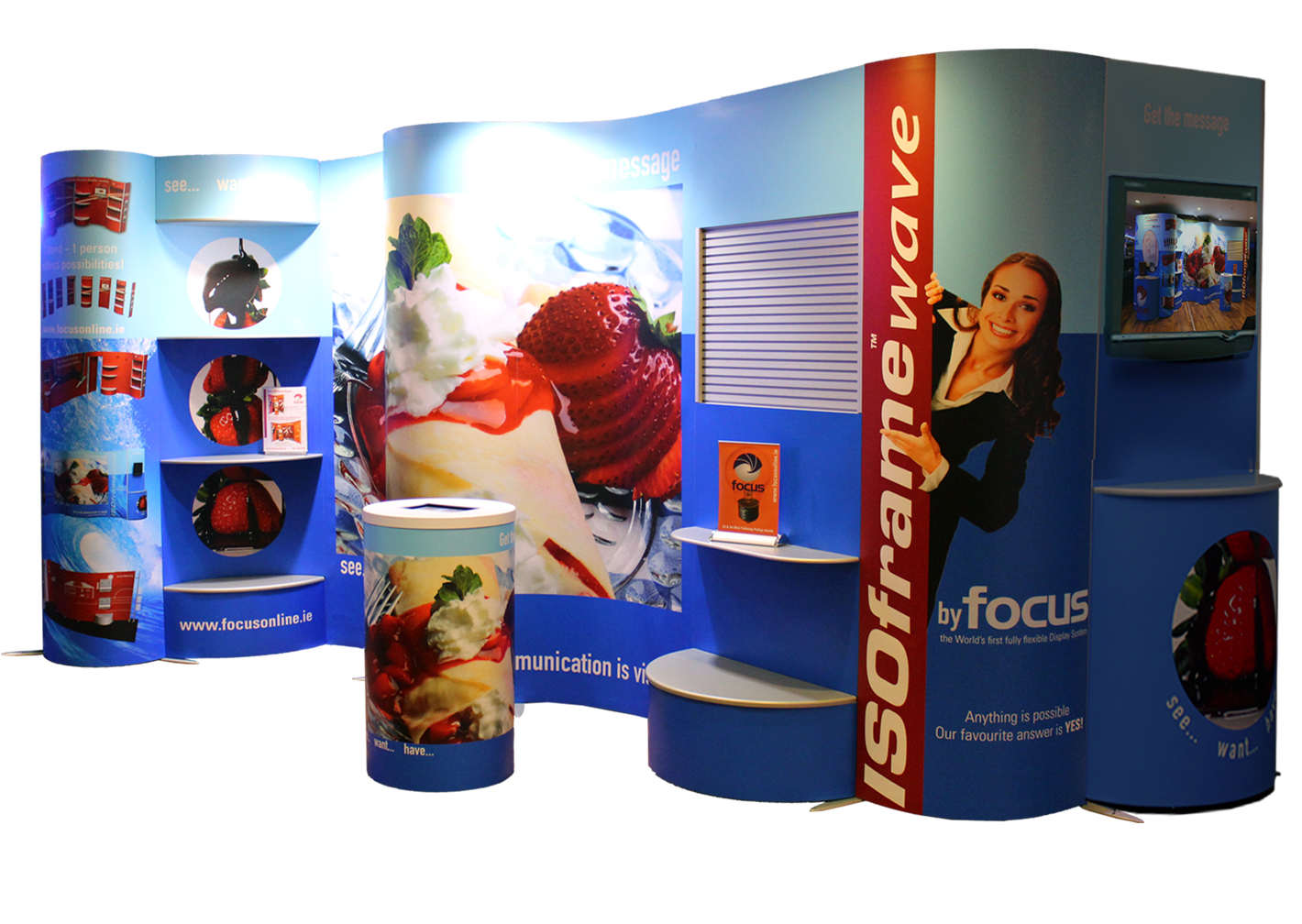 Note: we are in the sourcing & procurement business. We highlight things we like or that are novel or innovative. We seek neither compensation nor recognition for doing this. We are fully paid up members of the pay it forward mindset. Innovators should be encouraged.
New public procurement tenders this week 
Visit the Keystone website to view our take on the 500+ active public procurement opportunities with more than five days until their deadline. There are a vast range of services, supplies and construction related to public procurement opportunities in the following sectors (there are many more sectors than the sample list below):
Construction and related trades,
Professional & Advisory Services,
PR, Media, Advertising and related,
ICT supplies and services,
Training,
Property & facilities management,
Vehicle & automotive,
Catering and related services,
Cleaning and related services,
Waste Management,
Maintenance and related services,
Horticultural supplies & services,
Research & environmental monitoring,
Printing, office supplies and related services,
Trades,
Medical and scientific research, supplies and services,
A vast range of other services and supplies.
Businesses interested in any of these public procurement opportunities that are unsure of how they can follow-up on these tenders can contact Keystone at any stage. We would be happy to discuss your needs and where they may fit with your business growth plans. These public procurement opportunities are sources of business growth and innovation for companies across the country.
Keystone E-Tenders Report Open YTD as at 0202 (by date of publication)
Keystone E-Tenders Report Open YTD as at 0202 (by sector)
Please note, e-tenders often has public procurement opportunities incorrectly categorised so people relying on e-tender alerts could easily miss out on opportunities if they are dependent on it. E-tenders is only as reliable as the people inputting tenders and mistakes are made very frequently. The Keystone Column includes all live tenders posted on e-tenders that have five or more days until their deadline as at February 2nd 2017.