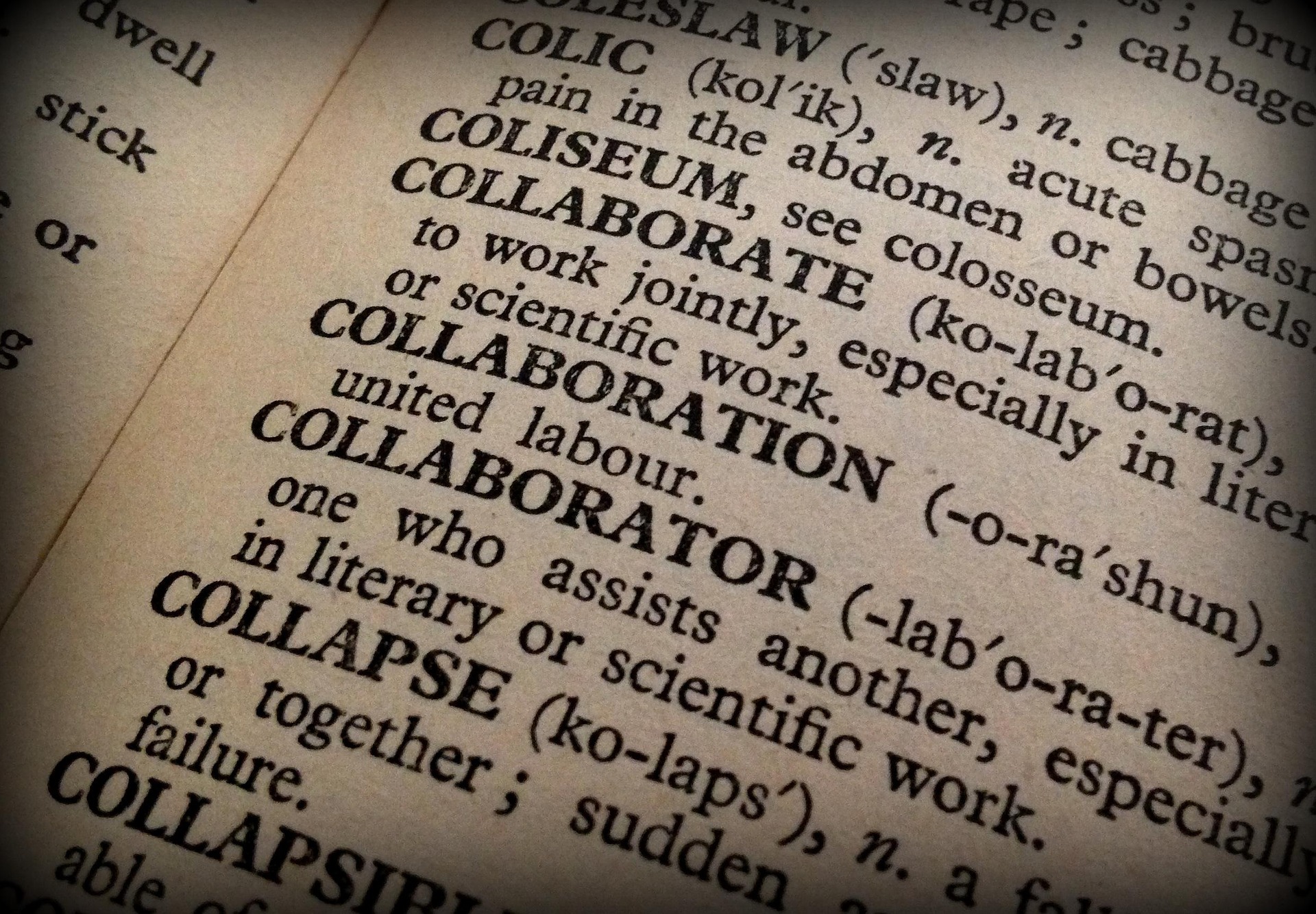 Welcome to the Keystone Column. This week we look at collaborative procurement stories in the news to see what happens when it works well … and when it doesn't. We look at an Irish start-up going global with a set of tools to help business owners make smarter decisions. We conclude with our weekly list of current Irish public tenders.
Business stories
Collaborative failure?
The IDA has been accused of stymieing jobs as part of a "turf war" with ConnectIreland. ConnectIreland was set up to reward the diaspora and others with links to Ireland for introducing potential investors to the Irish market and promoting Ireland as a place to set up operations.
Under the scheme, the connector received a "finder's fee" of €1,500 per job if the company went ahead with locating here, but it has been claimed the IDA wrongly blocked a cash reward to more than 50 potential job creators. Instead of approving the ConnectIreland reward payment, it is alleged the IDA claimed it had already been engaged with the companies involved.
Jobs Minister Mary Mitchell O'Connor told the Dáil that her department was drafting the terms of reference and guidelines for a review of the ConnectIreland initiative, but she said "it is very difficult to review" because of the continuing legal dispute. "We are hoping that IDA and ConnectIreland can come to an agreement," she said.
Irish brands pull ads from Google
Core Media, Ireland's largest buyer of advertising, has suspended its business with Google and YouTube over fears that ads are appearing alongside extremist content. The move means Core Media clients including Musgrave, the National Lottery, Aviva and Heineken will not for the moment advertise on YouTube or on the mass network of sites on which Google places display ads.
Despite Google's efforts to contain the row, it appears to have now caught the attention of the US advertising industry: AT&T and Verizon, as well as car rental company Enterprise and pharmaceutical giant GSK, have withdrawn all non-search advertising. Google has apologised and promised better tools for advertisers.  The company is facing a huge problem as it seeks to reassure brands their ad spend is not funding hate groups.
Interesting trends
Collaborative Procurement  – Benefits And Negatives
We like this piece on Public Spend Form about the pros and cons of collaborative procurement in the public sector. Collaborative procurement is centralised procurement – in Ireland this is primarily managed through the Office of Government Procurement. While generally seen as a good thing, collaborative procurement is not without its challenges.
First, the benefits:
Economies of scale by bringing together multiple organisations and their purchasing requirements.
Saving in the overall effort and therefore in the cost incurred to carry out the procurement.
Lower costs for the market as instead of having to bid many times, suppliers only have to bid once.
Develop procurement-related expertise in the collaborative body.
Drive standardisation in procurement practices.
And now, the negatives:
The potential economies of scale can be over estimated. Often these benefits can be achieved without having to aggregate procurement all the way up to the national level.
Collaborative contracts can have very negative effects on the market. In some cases, a collaborative contract becomes the only way a supplier can win government work – failure to get on a framework looks the supplier out of the market.
Collaborative buying can lead to a disconnect between the procurement function and process and the actual user of what is being bought.
There is a danger that collaborative buying can lead to a loss of capability at organisational levels. Meaning that an organisation will struggle to perform adequately in terms of buying the goods and services that it still needs to do individually.
Collaborative buying and contracts can become simply unmanageable due to their size and complexity.
Peter Smith notes that these negatives do not mean that collaborative buying is a bad idea, but it does suggest some careful thought is needed, and exactly where the dividing line is between good collaboration and bad needs to be worked out case by case. For our part, we believe the benefits of collaborative procurement generally outweigh the negatives but we would echo the author's sentiments that one size doesn't always fit all and some flexibility in choosing the best approach is to be encouraged.
Innovation
Real-time KPIs and metrics from the cloud
Established in 2012, CloudKPI delivers real-time KPI & analytics to SME business owners via their smart devices. Dedicated to giving a single live view of all vital Software as a Service (SaaS) specific metrics, the company describes itself as a 'Fitbit' for SaaS businesses, delivering real-time feedback on their health!
By helping marketing, sales and finance teams to automatically view real-time SaaS metrics, companies can  spot opportunities and problems across your entire customer journey. In 2015, it was also one of 11 promising tech start-ups from Ireland, the US, Poland and India, selected to participate in Lab353, the accelerator and investment programme led by SVG Partners and eircom Business Solutions. Now, supported by Enterprise Ireland, CloudKPI is targeting Silicon Valley and San Francisco as part of its entry to the US market.
Back in 2012 company founder Brenda Jordan, an accountant, was asked the question, 'Where do you think your industry will be in five years' time?'. She observed 'that got me thinking about the value I, as an accountant, was offering my clients, and the very real need for all accountants to change their roles to that of supporters of business owners, particularly in decision making'. CloudKPI has come a long way in five years, we can only imagine what their story will be in another five years time!
 Note: we are in the sourcing & procurement business. We highlight things we like or that are novel or innovative. We seek neither compensation nor recognition for doing this. We are fully paid up members of the pay it forward mindset. Innovators should be encouraged.
New public procurement tenders this week 
Visit the Keystone website to view our take on the 500+ active public procurement opportunities with more than five days until their deadline. There are a vast range of services, supplies and construction related to public procurement opportunities in the following sectors (there are many more sectors than the sample list below):
Construction and related trades,
Professional & Advisory Services,
PR, Media, Advertising and related,
ICT supplies and services,
Training,
Property & facilities management,
Vehicle & automotive,
Catering and related services,
Cleaning and related services,
Waste Management,
Maintenance and related services,
Horticultural supplies & services,
Research & environmental monitoring,
Printing, office supplies and related services,
Trades,
Medical and scientific research, supplies and services,
A vast range of other services and supplies.
http://keystonepg.ie/keystone-e-tenders-report-open-ytd-as-at-2303-by-date/
http://keystonepg.ie/keystone-e-tenders-report-open-ytd-as-at-2303-by-sector/
Businesses interested in any of these strategic procurement opportunities that are unsure of how they can follow-up on these tenders can contact Keystone at any stage. We would be happy to discuss your needs and where they may fit with your business growth plans. These public procurement opportunities are sources of business growth and innovation for companies across the country.
Please note, e-tenders often has public procurement opportunities incorrectly categorised so people relying on e-tender alerts could easily miss out on opportunities if they are dependent on it. E-tenders is only as reliable as the people inputting tenders and mistakes are made very frequently. The Keystone Column includes all live tenders posted on e-tenders that have five or more days until their deadline as at March 23rd 2017.