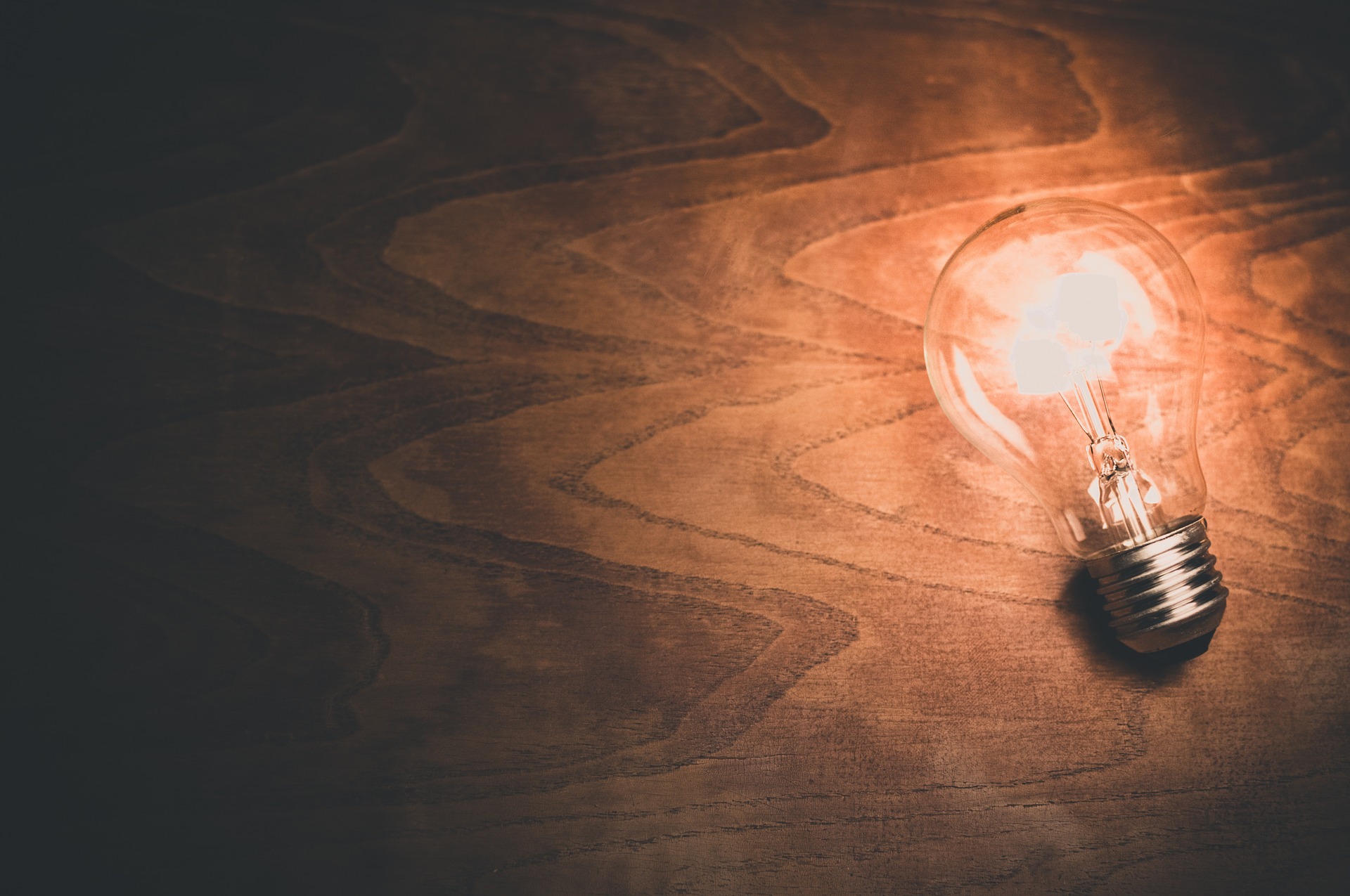 Welcome to the Keystone Column. This week we look at sourcing innovation – it is not easy to envisage solutions that do not exist yet. We highlight important opportunities for innovative SMEs post Brexit and consider just how innovative is the Irish economy. As usual, we conclude with our weekly list of current Irish public tenders.
Business stories
Will the Donald get his wall?
The gift that keeps giving this week – yes Donald J Trump is going to market for his famous wall. The Requests for Proposal have issued.
So many questions present:
Will Mexico pay?
Will congress fund it?
What form will it take?
The latter is the one we are most interested in here as it is perhaps the most topical in an Irish context with a probable hard border in our near future between North and South. Walls serve many different purposes beyond being a physical barrier. They can demark land, be decorative, provide security. In the 21st century, particularly in a customs context, it is far from certain that an ounce of concrete or steel is needed to achieve these objectives, particularly along a 2,000 kilometre stretch. Politically, it is hard to see how President Trump cannot try to proceed with this madcap plan. This said, compromise in Congress to appease the Trumpian base in advance of mid-term re-elections (to the House and Senate) in 2018 may well see the deployment of tactical, agile technological solutions at a fraction of the putative cost of $22bn (according to the Department of Homeland Security). This may become inevitable as there is considerable doubt that construction companies will go for the contracts given the potential for bad press, sabotage and protests. The technological solution may become the only feasible option.
Well build that wall is easier to say and chant than build that AI assisted satellite and remote detection border monitoring system but they may end up having to amount to the same thing.
Trolling the Tolling on the M50
Dublin's largest car park, the M50 ring road, is embroiled in a
legal spat
between the National Roads Authority (aka TII) and losing bidders to operate its remote tolling service. The plaintiffs in this case, an American company, are claiming that the tender process was not properly assessed by the NRA. Other losing bidders appear to be joining the queue. A decision has been granted to fast track the case in the commercial court. More to come.
Interesting trends
Brexit opportunities
We have been advocating post-Brexit opportunities recently in a number of media outlets including Today FM and the Sunday Times. The article we featured in the Sunday Times last Sunday by Sandra O'Connell highlights how small companies can do particularly well in the area of international economic development tenders. We posted the article on our website this week as that newspaper operates a firewall. Some of the main reasons to consider these opportunities is that they pay up to 60% of the fee up front, are seeking highly specialised SMEs to undertake these opportunities, is a captive market (this money is spent every year) and offers international expansion opportunities without significant speculative risk. After Brexit, significant opportunities present for Irish companies in this area. We have written more about this area here and here.
Innovation
There is more to being innovative than stating you are innovative
The relative weakness of Ireland's benchmarks to other peer economies was highlighted in an interesting recent article on Bloomberg. The relative weakness of Ireland's domestic industrial base and our overreliance on FDI is very evident in the benchmarks on innovation economies – especially where Ireland does well and where it does less well. Sweden, Germany, Finland, Switzerland, Denmark, France, Israel, Austria, Belgium, Norway and the Netherlands are all ranked above Ireland in Europe alone.
Where Ireland does very well is on manufacturing value add (2nd in the world) and productivity (6th in the world). The former is significantly driven by FDI in Ireland. It is significantly less distinguished on critical heuristics that are health indicators for native entrepreneurial innovation culture and these are as follows:
| | | |
| --- | --- | --- |
| Measure | Ireland | Comment |
| R&D Intensity | 22 | Israel is ranked 2nd for this and they spend $2bn per annum supporting start-ups. |
| High Tech Density | 16 | France is ranked 2nd for this with technopoles (tech centres) like Sophie Antipolis created as long ago as 1970 to cluster tech companies. |
| Tertiary Efficiency | 13 | Finland is ranked 5th in the world for this – this reflects the number of people with 3rd level education engaged in innovative work. |
| Researcher concentration | 22 | Israel is ranked 1st for this reflecting the investment they make in R&D. Denmark is ranked 2nd and Finland 3rd. |
| Patent activity | 31 | Finland, Sweden and Denmark are ranked 5th, 6th and 11th in the world. The UK is ranked 14th. |
Full details of the criteria and how they are measured are below the Bloomberg report. There is a lot of money spent promoting what Enterprise Ireland and the IDA do. There is less time spent listening to companies and particularly third level institutions that are critical to improving Ireland's rankings relative to our key benchmark comparator countries: Israel, Finland and Denmark. They are clearly future proofing their economy with a healthier balance between FDI and domestic enterprise that is driven by an innovation eco-system.
New public procurement tenders this week 
Visit the Keystone website to view our take on the 500+ active public procurement opportunities with more than five days until their deadline. There are a vast range of services, supplies and construction related to public procurement opportunities in the following sectors (there are many more sectors than the sample list below):
Construction and related trades,
Professional & Advisory Services,
PR, Media, Advertising and related,
ICT supplies and services,
Training,
Property & facilities management,
Vehicle & automotive,
Catering and related services,
Cleaning and related services,
Waste Management,
Maintenance and related services,
Horticultural supplies & services,
Research & environmental monitoring,
Printing, office supplies and related services,
Trades,
Medical and scientific research, supplies and services,
A vast range of other services and supplies.
http://keystonepg.ie/wp-content/uploads/2017/04/Keystone-E-Tenders-Report-Open-YTD-as-at-0604-by-date.pdf
http://keystonepg.ie/wp-content/uploads/2017/04/Keystone-E-Tenders-Report-Open-YTD-as-at-0604-by-sector.pdf
Businesses interested in any of these strategic procurement opportunities that are unsure of how they can follow-up on these tenders can contact Keystone at any stage. We would be happy to discuss your needs and where they may fit with your business growth plans. These public procurement opportunities are sources of business growth and innovation for companies across the country.
Please note, e-tenders often has public procurement opportunities incorrectly categorised so people relying on e-tender alerts could easily miss out on opportunities if they are dependent on it. E-tenders is only as reliable as the people inputting tenders and mistakes are made very frequently. The Keystone Column includes all live tenders posted on e-tenders that have five or more days until their deadline as at April 6th 2017.