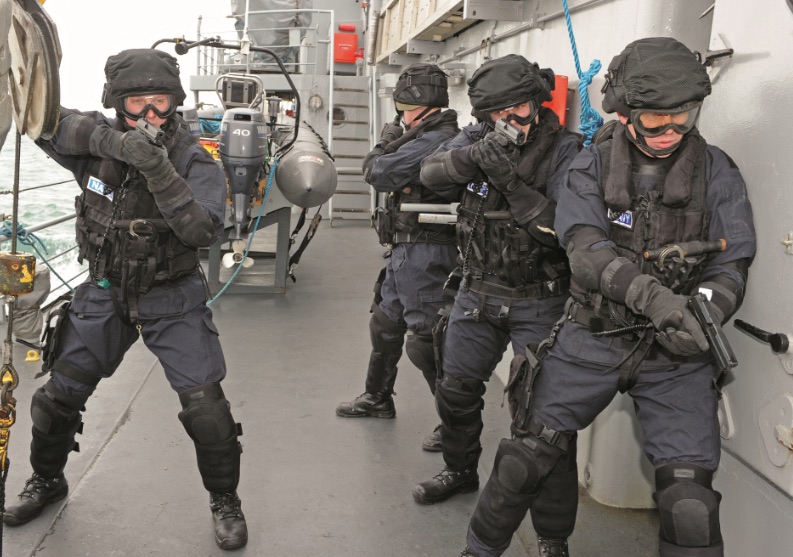 Welcome to this week's column. This week, we highlight some global trends and stories in the procurement space from Ireland and around the world. Our theme this week is contract management and aspects related to this area. We conclude with links to the key sources of contract notices in Ireland and internationally.
The closure of the IMERC marine/naval research centre in Cork
IMERC is a centre established in Cork to provide Ireland with a centre that could become a hub for naval / marine research and development. This innovative public sector co-operative saw CIT and UCC collaborate on the research side of things with commercial entities while the Irish Naval Service helped to test prototype products and services in the course of their military duties. The Irish Examiner has reported that UCC and CIT have largely shuttered the project much to the express disappointment of the Irish Defence Forces Chief of Staff, Vice Admiral Mellett (Commodore of the Naval Service when the centre was established in 2010) and local TD and Foreign Affairs Minister, Simon Coveney. Amongst the allegations levelled at IMERC by UCC and CIT include dissatisfactory governance, procurement procedures and contract management controls. Given the recent exposés on procurement and governance in the Higher Education sector, much of which focused on UCC in particular, we believe it is safe to assume that there is a lot more going on here. Leaving aside the missed opportunity to turn things around if they were off track, the centre was funded since 2010 during a period of financial austerity. The public has a right to know what exactly happened here. It is particularly puzzling when one looks at Ireland's specific ranking in the Global Innovation Index for research and development – we are 37th out of 110 states for patents by origin and 53rd for industrial designs by origin. Switzerland, the highest ranked country in the index is 1st and 13th respectively on those measures. Ireland will not climb these rankings by closing our R&D centres.
Procurement and Brexit
"The most disturbing half an hour I've spent in months." That was the verdict from one of the UK's top chief executives after listening to Brexit secretary David Davis outline his vision for leaving the European Union. A special report in Raconteur this week focuses on the challenge Brexit poses to procurement. A recent CIPS survey of over 2,000 EU based Buyers with UK suppliers found that over 50% have already started the process of replacing them with EU based suppliers. Reading through the options in this article, it is hard to fathom the level of manufactured self-harm at play here so we will tease out a few of the requirements that companies may need to consider:
Hedging strategies (if in place) merely postpone currency volatility as they expire eventually;
Building redundancy through multi-sourcing inevitably means increased unit costs and impacts competitiveness;
Shifting to UK suppliers from overseas suppliers runs the risk of trading best-in-class for a diminution in quality which impacts the achievable sales price and brand premium;
A shift in contract management supplier reviews for top tier suppliers to weekly or fortnightly will mean greatly strengthening the contract management capabilities in a business, increasing costs in all likelihood;
A final point is that 32% of UK businesses are looking to shift from EU to UK suppliers and 36% of UK businesses plan to respond to Brexit by beating down supplier prices – it's difficult to see how feasible this latter approach will be given the weakness of the pound relative to the euro.
The main recommendation is for businesses to start planning on the basis of WTO rules (hard Brexit) and make their plans on the basis of the risk of such rules coming into play. Variations of Brexit can also be simulated so options are understood should something closer to the Norway / Swiss model end up being the Brexit that Britain gets.
Latin America takes steps to tackle corruption in public procurement
We are advocates for Irish companies seeking out opportunities overseas. One way of doing this is through partnering with local bodies to make it easier to win countries – especially where there may be a language barrier. A regional trend that is emerging in Latin America at present (the "Bolivarian" revolutionary states excepted) is a genuine drive at both tackling white collar crime and ensuring greater transparency in public procurement.
Reports in the Anglosphere too often resort to dated clichés about banana republics. While systemic change always takes time, Brazil is going through a step change at the moment. Three successive Presidents have been prosecuted for corruption related to state contracts. The Odebrecht scandal has the potential to be Brazil's Teapot Dome scandal – the 1920s project that did so much to inform the USA's approach to prosecuting white collar crime. Andy Spalding, a lecturer at the International Anti-Corruption Academy in Laxenburg, Austria, noted that the Odebrecht saga is proving that anti-bribery enforcement at the highest levels is no longer solely the province of the developed world. "The global leaders in prosecuting international bribery are the U.S., the U.K. and Brazil," Spalding noted. "It's stunning – Brazil's a developing country where five years ago, corruption was so rampant, people joked about it. Now Brazil is more of a leader than France, Germany, Australia or Japan." At the heart of these changes is a generational change from those that grew up under the junta to those that grew up in an emerging constitutional democracy and do not agree with the "old ways".
Colombia is also taking strides on public procurement and contract management. A new law will make it easier for companies to vindicate contractual rights and enhance transparency in the area of contract awards. These developments are also very positive.
For companies interested in expansion to markets like those in LATAM, we are happy to recommend Tenderscout as an effective tool to help companies map out the market and opportunities in places like LATAM.
Finding Public tenders
Over 100 tenders issue every week, we have been tracking these tenders for nearly two years now and know that almost all industries and sectors have opportunities. Opportunities present in almost every conceivable category of good or service.
Keystone recommends:
www.etenders.ie – register to obtain the latest tenders from State bodies
www.supplygov.ie – the latest lower value tenders for trades / supplies from local authorities
www.tenderscout.com – a tender engine highlighting opportunities in Ireland and overseas