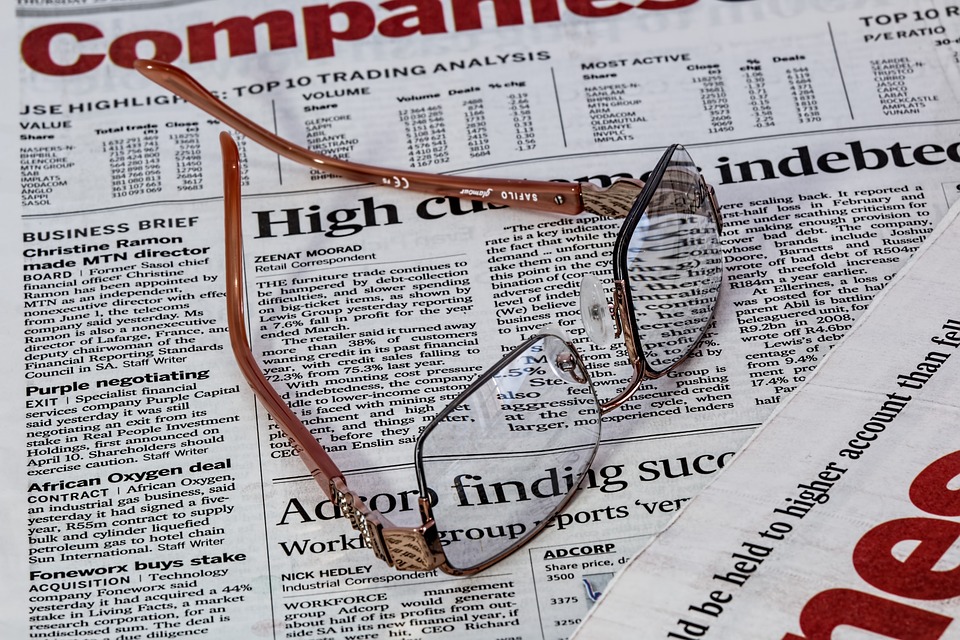 Welcome to this week's edition of the Keystone Column containing business stories and public procurement opportunities that drive the commercial strategy of growing companies.
Business stories
Donald Trump winning the US presidency is considered one of the top 10 risks facing the world, according to the Economist Intelligence Unit. The research firm warns he could disrupt the global economy and heighten political and security risks in the US. However, it does not expect Mr Trump to defeat Hillary Clinton who it sees as "his most likely Democratic contender". Headline grabbing as it is, its not the biggest risk.  That dubious honour falls to China and the risk that its economy experiences a hard landing.  However another possible contender is the risk of a break-up of the EU – this makes the list three times in different guises including Brexit and Grexit!
Interesting trends
An intersting trend, and a somewhat disturbing one, is the increasing efforts of some governments to extend their laws to data held in other territories.  Microsoft is currently challenging the US government over these concerns: in New York state, the company has refused to hand over directly to a judge, emails held in an Irish server.
The UK has now followed the US lead and has introduced the Investigatory Powers Bill to parliament in order to give it access to data held abroad.  Leading business figures in the UK have warned that attempts to enforce UK laws in foreign companies could lead other governments to do the same, "to the detriment of UK businesses". This article in the Irish Times notes the detrimental effect on Irish businesses as the Bill would could allow UK spy organisation Government Communications Headquarters (GCHQ) access – by front or back door – to data held in an Apple, Yahoo or Facebook server in Ireland. Such a provision would give the UK extraordinary, direct snooping powers into international companies, conflicting with European law and creating a legal mess!
Innovation – things we have seen and like
Often innovation is coming up with new applications for existing products. Ash Technologies from Co. Kildare is an excellent example of how products can have different applications to what was originally intended! They design, develop, manufacture and distribute globally high definition digital inspection microscopes and digital non-contact measurement and recording solutions. Initially a low vision assistive technology, engineers saw their product at a trade fair and bought it as a magnifying device to look at engineering parts – triggering an industry shift for Ash Technologies!
Another innovator is Eirechrom, based in Mahon, Co Cork .  They have grown rapidly to become Ireland's recognised leader in Mass Spectrometry – an advanced separation science technique used within the chemical analysis and life sciences sector. Eirechrom have achieved this by expanding their range of services to cover everything from consultation and laboratory equipment to training and consumables. Their recently developed training centre in Clonmel Co. Tipperary is the first of its kind in Ireland  and will offer training to delegates across Ireland, the UK and further afield.
Note: we are in the sourcing & procurement business. We highlight things we like or that are novel or innovative. We seek neither compensation nor recognition for doing this. We are fully paid up members of the pay it forward mindset. Innovators should be encouraged.
New public procurement tenders this week 
Visit the Keystone website to view our take on the 400+ active public procurement opportunities with more than five days until their deadline. There are a vast range of services, supplies and construction related opportunities including in the following sectors:
Construction and related trades, 
Professional & Advisory Services, 
PR, Media, Advertising and related,
ICT supplies and services, 
Training,
Property & facilities management,
Vehicle & automotive,
Catering and related services,
Cleaning and related services,
Waste Management,
Maintenance and related services,
Horticultural supplies & services,
Research & environmental monitoring,
Printing, office supplies and related services,
Trades,
A vast range of other services and supplies.
Businesses interested in any of these public procurement opportunities that are unsure of how they can follow-up on these tenders can contact Keystone at any stage. We would be happy discuss your needs and where they may fit with your commercial strategy. These public procurement opportunities are sources of business growth and innovation for companies across the country.
Keystone E-Tenders Report Open YTD as at 1703 (by date of publication)
Keystone E-Tenders Report Open YTD as at 1703 (by sector)
Please note, e-tenders often has public procurement opportunities incorrectly categorised so people relying on e-tender alerts could easily miss out on opportunities if they are dependent on it. E-tenders is only as reliable as the people inputting tenders and mistakes are made very frequently. The Keystone Column includes all live tenders posted on e-tenders since January 4th 2016 that have five or more days until their deadline as at 17/03/2016.