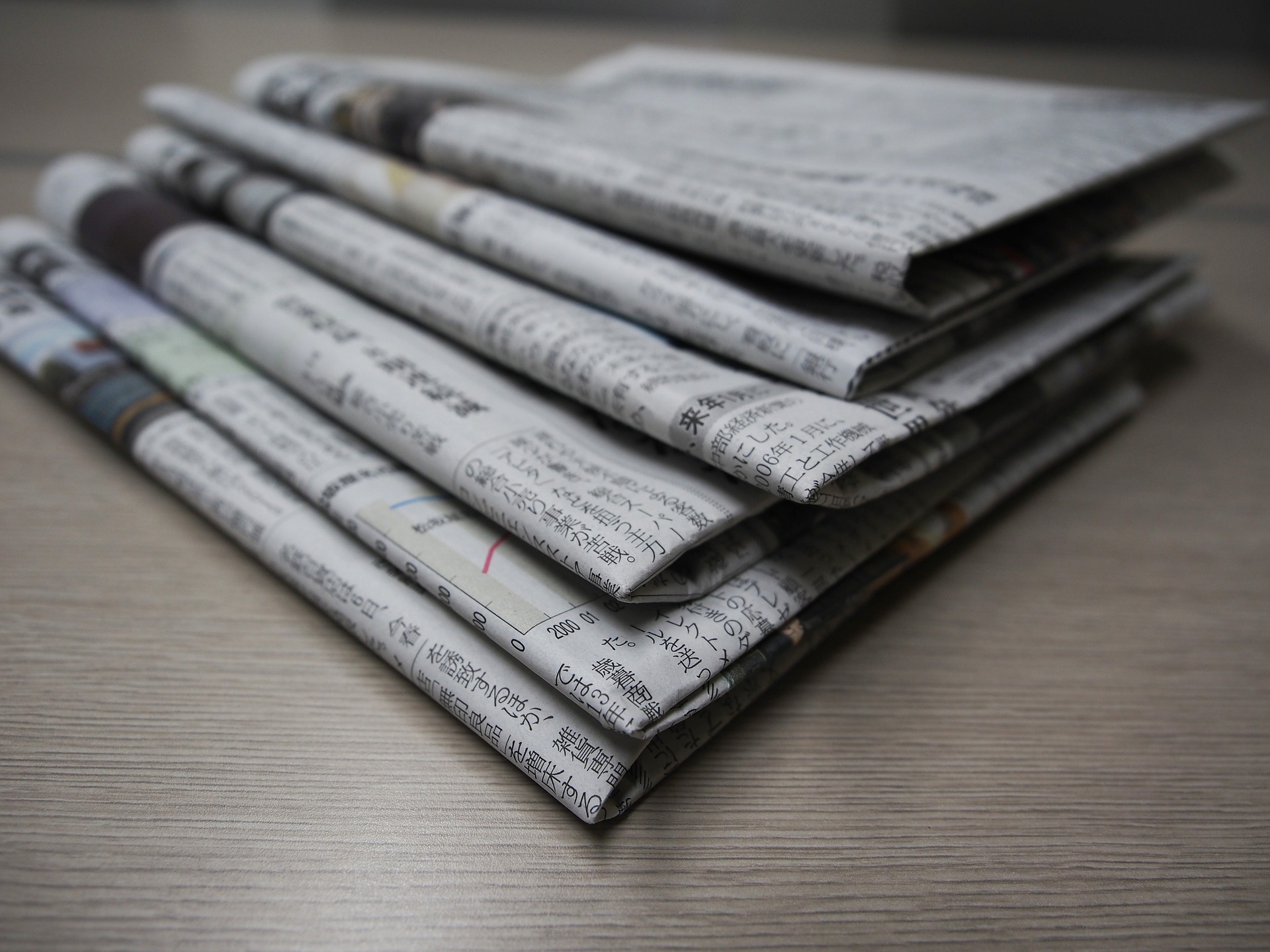 Welcome to this week's edition of the Keystone Column containing business stories and public procurement opportunities that drive the commercial strategy in winning tenders developed by ambitious SMEs. This week, we look at what Brexit means for the EU's public procurement system and possible impacts on companies selling into Northern Ireland or other parts of the UK, a small works database issuing contracts to the construction sector, positioning a business to anticipate future trends as part of its strategy and how scientists are planning to use pig effluent to surface roads (and why this may be a very good thing).
Business stories
Brexit and the public procurement system in the UK
Amidst the uncertainty of Brexit, within the public procurement system, interested stakeholders have been discussing whether or not Brexit is likely to result in significant changes to the public procurement system in the United Kingdom. Our view is that this is unlikely for three reasons:
The UK model is one of the better ones in the EU. It scores well on transparency, openness, and fairness within the EU and internationally and represents a public procurement system that Ireland would do well to emulate.
As the public procurement system in the UK is regionalized and allows for a degree of subsidiarity, fixing something that works quite well is likely to be a lower priority.
One of the requirements for preferential access to the single market is the application of the EU's procurement directives.
Businesses that currently hold public contracts in the UK and Northern Ireland can place some degree of assurance in this latter point. No public procurement system is perfect however and if anyone feels like taking further stock of Boris Johnson's legacy, they should read a little about the garden bridge. If you already do something reasonably well and are not on Transparency International's radar for it, why would you change it when an alternative may well involve greater patronage, looser rules, and the possible encroachment of corrupt practices. This said, as Brexit remains something of a black box at this point in time, the application of logic may be of limited benefit when scenario planning.
Small works contracts with Local Authorities
Many people in construction and trades are not aware of the small works online database for local authority jobs around the country. It is worth their while signing up to such sites as many jobs are notified to the market this way when they fall below a certain threshold (typically €25,000). It is a less well-known part of the public procurement system for construction and plant hire contracts. At least €600m per annum is spent via the SupplyGov.ie system (just on minor works and plant hire). Winning tenders can be developed for this system without too much difficulty. Preparation, however, is key. First businesses need to register on the system and once registered, they should develop a stock of material that is commonly sought on these kinds of jobs. Keystone is happy to outline the requirements to any business interested in developing winning bids or winning tenders in this area. Procurement training options are available that focus on tender training and/or bid management training throughout Ireland via InterTradeIreland, the various Skillnets and the Local Enterprise Offices network.
Interesting trends – innovation procurement
We have written about the #Smartcities movement in our column on many occasions. It is one of the most exciting areas we work in and that is why it enthuses us so much. It is our view that the manifestation will be different in Ireland however. As a smaller country, hubs of smart towns, often across municipal lines will be needed to create the conditions for #smartsolutions to aging, transport, housing, heating and other challenges of our times.
So far, so interesting, so what? This is the future pipeline of work for vast segments of the Irish economy in technology, energy, construction, design, development etc. It will link to legal and regulatory compliance standards which do not exist yet (driverless cars for instance).
So if this is where future growth may lie for many businesses, what precisely are they doing to position themselves to be at the forefront of these changes within the public procurement system? A useful article from McKinsey outlines why this might just be in your company's interest for decades to come. The research it is based on is available here. Businesses unsure of what this might mean for their business can contact Keystone Procurement at any stage.
Innovation – capturing pearls from swine
We have written before about a start-up called Muufri (synthetic milk that is cow (or moo) free) that we are keeping an eye on. In that vein comes some disrupters in the United States seeking to do something about the billions of litres of pig manure produced every year in the USA (one company alone, Smithfield foods, produces over 13bn litres per annum). These scientists (SFW, 3 minutes duration) are pioneering the use of pig manure as a replacement for petroleum in asphalt compounds used to surface and repair roads. The upsides include reduced dependence on hydrocarbons, reduced bio-effluent waste from agribusiness and improved water quality from less polluted groundwater getting into river catchments.
Note: we are in the sourcing & procurement business. We highlight things we like or that are novel or innovative. Innovators should be encouraged.
New public procurement tenders this week 
Visit the Keystone website to view our take on the 650+ active opportunities for winning tenders in the public procurement system with more than five days until their deadline. There is a vast range of services, suppl, es and construction related to public procurement opportunities in the following sectors (there are many more sectors than the sample list below):
Construction and related trades, 
Professional & Advisory Services, 
PR, Media, Advertising and related,
ICT supplies and services, 
Training,
Property & facilities management,
Vehicle & automotive,
Catering and related services,
Cleaning and related services,
Waste Management,
Maintenance and related services,
Horticultural supplies & services,
Research & environmental monitoring,
Printing, office supplies and related services,
Trades,
Medical and scientific research, supplies and services,
A vast range of other services and supplies.
Businesses interested in any of these public procurement opportunities that are unsure of how they can follow-up on these tenders can contact Keystone at any stage. We would be happy to discuss your needs and where they may fit with your business growth plans. The public procurement opportunities are opportunities for strategic growth but winning tenders require consideration and preparation to develop. Bid management training can help businesses make the shift from making up the numbers to competing seriously.
Keystone E-Tenders Report Open YTD as at 3006 (by date of publication)
Keystone E-Tenders Report Open YTD as at 3006 (by sector)
Please note, e-tenders often has public procurement opportunities incorrectly categorised so people relying on e-tender alerts could easily miss out on opportunities if they are dependent on it. E-tenders is only as reliable as the people inputting tenders and mistakes are made very frequently. The Keystone Column includes all live tenders posted on e-tenders since the start of 2016 that have five or more days until their deadline as at June 30th 2016.