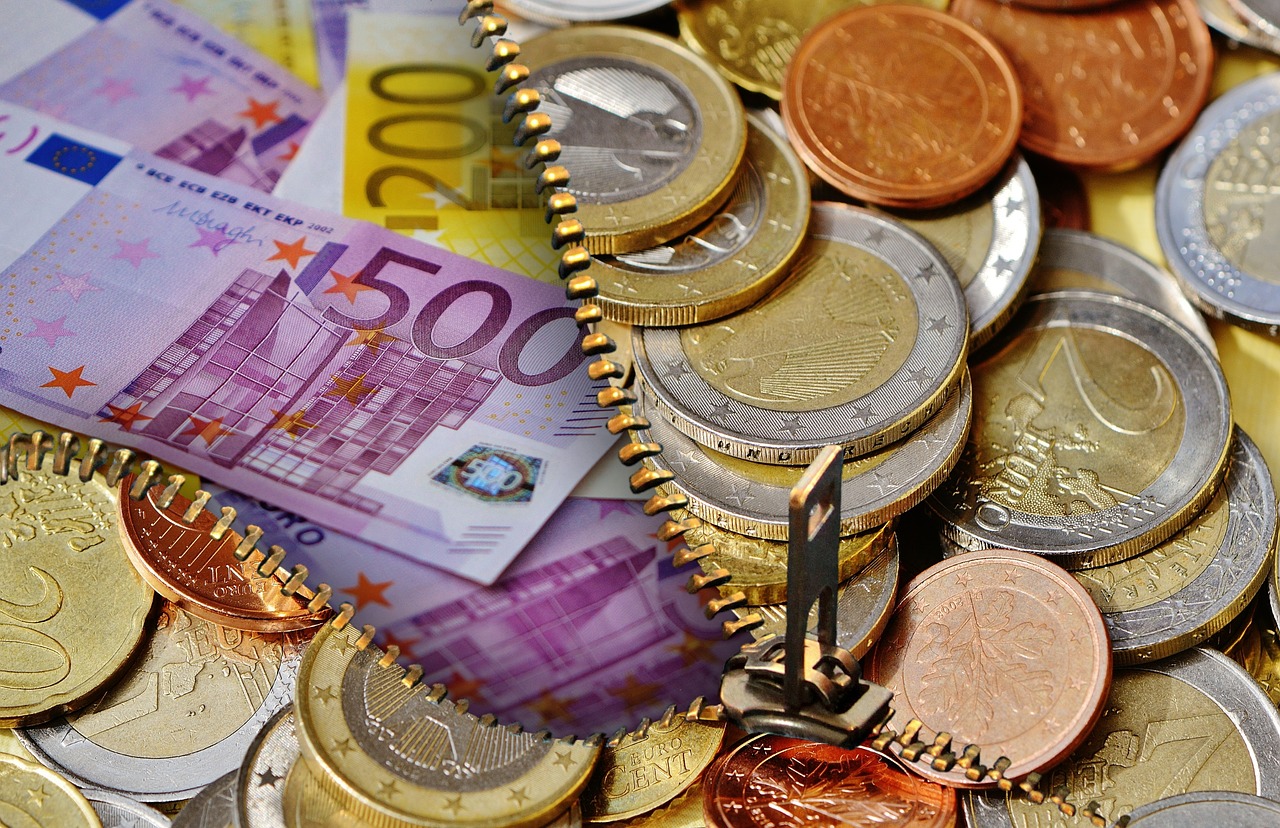 Welcome to this week's edition of the Keystone Column containing business stories and public procurement opportunities that drive the commercial strategy of ambitious companies. This week's focus is on the merits of open contracting: publishing in detail the outcomes of procurement competitions. Our weekly list of open tenders in the Irish public sector is also included below.
Business Stories – open contracting and probity
When a mop costs £75 and other matters
News emerged this week that a review of procurement in Ukraine revealed that somebody was paying over €85 for a mop. This has raised questions in relation to the categorisation of contracts generally and how possible bribery or what the French euphemistically call pots de vin (literally casks of wine) works its way into procurement systems. This is important and it is important that it gets highlighted. When confidentiality is overly prized, as is the case in Ireland in particular, the public doesn't know what is being done with their taxes. A new movement calling for Open Contracting is gaining traction. We support the publication of all contractual details (except certain elements relating to State security) for winning bidders. This includes the price of the contract awarded. We have already highlighted the serious issues in Ireland with respect to the categorisation of companies that are not SMEs as SMEs. This is not a harmless categorisation issue – it is indicative of a lack of transparency and coherence in record management. Where this presents, other problems can present as well. A number of countries in the EU already publish this information routinely.
Interesting Trends – open contracting and competitiveness
Within the limits of what is available, companies can still find out a little about their competitors in Ireland and who has won a procurement competition. It's not as good as what is available in countries like Portugal but it's a start. The first thing that they can do is to check historic awards in their category or by buying organisation. It will tell them:
Who buys in their category over a certain value; and
If a given organisation buys their goods/services, when they are due to buy again.
In certain circumstances, where a framework agreement is in place (typically these are contracts that last up to four years and are done infrequently so the entity doesn't have to tender each time they need supplies of the same service/product), you can find out when it is due to expire by regularly checking the reports published online by the various government services. Where frameworks are in place, you can also see who is winning the awards – a useful source of competitor insight.
Innovation 
Some have said that this is the year of "post-truth" events. We wonder however if we are entering the post-currency era. It is interesting that bitcoin, the non-central bank backed exchange mechanism is going from strength to strength. Depending on your political and economic outlook, bitcoin either meets or does not meet the definition of a currency. The Blockchain Association of Ireland has been launched to advocate for exchange mechanisms the establishment institutions term "cryptocurrencies". The demonization of alternative systems of wealth capture to traditional concepts like sovereign backed currencies is predictable as it challenges the status quo. There are two things that make this development particularly interesting – arch innovators like Estonia and Dubai are looking at online currencies as either a parallel system of wealth or a replacement for currency.
Anyone who thinks this sounds like something from an old episode of Star Trek might be surprised to know that Switzerland has operated a parallel currency for decades (the WIR network). This peer to peer lending bank has existed since the 1930s and offers credits within the peer network that work in a similar manner to so called cryptocurrencies. In fact, you are charged a premium to remove your money and convert it into Swiss francs. Given Switzerland's refusal to implode since it created the WIR system, the world will probably withstand a phasing out of sovereign backed currencies at some point in the future too.
New public procurement tenders this week 
Visit the Keystone website to view our take on the 500+ active public procurement opportunities with more than five days until their deadline. There are a vast range of services, supplies and construction related to public procurement opportunities in the following sectors (there are many more sectors than the sample list below):
Construction and related trades, 
Professional & Advisory Services, 
PR, Media, Advertising and related,
ICT supplies and services, 
Training,
Property & facilities management,
Vehicle & automotive,
Catering and related services,
Cleaning and related services,
Waste Management,
Maintenance and related services,
Horticultural supplies & services,
Research & environmental monitoring,
Printing, office supplies and related services,
Trades,
Medical and scientific research, supplies and services,
A vast range of other services and supplies.
Businesses interested in any of these public procurement opportunities that are unsure of how they can follow-up on these tenders can contact Keystone at any stage. We would be happy to discuss your needs and where they may fit with your business growth plans. These public procurement opportunities are sources of business growth and innovation for companies across the country.
Keystone E-Tenders Report Open YTD as at 0812 (by date of publication)
Keystone E-Tenders Report Open YTD as at 0812 (by sector)
Please note, e-tenders often has public procurement opportunities incorrectly categorised so people relying on e-tender alerts could easily miss out on opportunities if they are dependent on it. E-tenders is only as reliable as the people inputting tenders and mistakes are made very frequently. The Keystone Column includes all live tenders posted on e-tenders since January 4th 2016 that have five or more days until their deadline as at December 8th 2016.