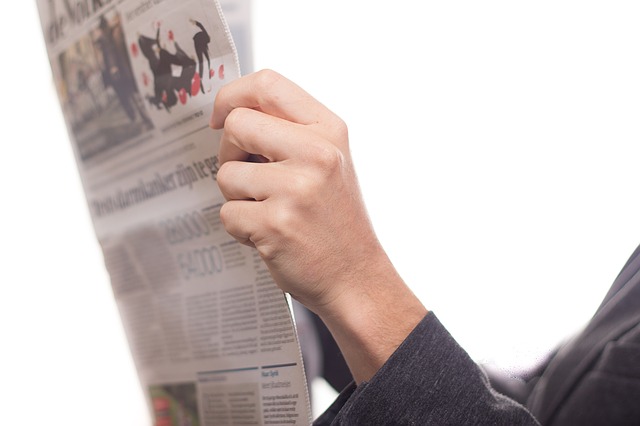 Welcome to this week's edition of the Keystone Column containing business stories and bid management opportunities that drive the commercial strategy of ambitious companies focused on public procurement.
Business stories – bid management opportunities
Silicon Republic reports on yet another delay to the rollout of the long-awaited National Broadband Plan which aims to traverse 100,000km of road, 96pc of the country's landmass and connect 1.8m people. Public procurement for the plan, budgeted at between €280m and €500m with EU support, was due to get underway in mid-2016 and be completed by 2020. Already in May, a delay was announced in order to allow officials to assess applications, with the new start date of 2017 meaning a potential two-year delay to that deadline. Now the management of the plan has transferred from the Dept. of Communications to the new Department of Regional Development, Rural Affairs, Arts and the Gaeltacht, and it is unclear if the current project team will transfer departments too. The bid management opportunities of such a process will only stimulate interest if there is confidence in the process.
In last week's column, we highlighted some potentially negative consequences of Brexit for the tech sector. That is not to say that a Brexit will be entirely negative for Ireland.  This week the Irish Times reported that the government is targeting UK banks as it seeks to lure finance jobs to the country should the UK opt to exit the European Union. While we remain of the view that Brexit will cast a cloud over both the UK and Ireland's economies (what will happen to InterTradeIreland for instance?), there may be silver linings.
Interesting trends
A growing trend that might at first seem odd, is the coming together of marketing and procurement in many corporate structures After all marketing departments are often perceived to be championing the cause of spending big to support the latest initiative , while procurement wants to save as much money as possible. In the USA, Target EVP and CMO Jeffrey Jones acknowledged a serious cultural difference between marketing and finance and called out addressing this divide as "one of the top three issues [the business] has to solve." Coca-Cola has now put the wheels in motion to unite the two departments, in an effort to facilitate cross-functional learning opportunities, and enable Procurement to get a grasp on Marketing's priorities. Read more about it here.
Innovation – things we have seen and like
Fleetmatics provides software-as-a-service fleet management. Based in Dublin, it offers both web-based and mobile application solutions that provide fleet operators with information on vehicle location, speed, mileage, fuel usage etc. Ireland's postal service operator, An Post, recently decided to equip over 900 vehicles with Fleetmatics' fleet management solution. By making it's fleet digital, An Post hopes to improve efficiency, drive down costs and improve customer care.  The cloud based solution will enable the postal operator to stay connected to their drivers in real-time, comply with regulatory requirements and meet their customers' needs with speed and accuracy.
Note: we are in the sourcing & procurement business. We highlight things we like or that are novel or innovative. Innovators should be encouraged.
New bid management opportunities this week 
Visit the Keystone website to view our take on the 400+ active bid management opportunities with more than five days until their deadline. There are a vast range of services, supplies, and construction related to bid management opportunities in the following sectors (there are many more sectors than the sample list below):
Construction and related trades, 
Professional & Advisory Services, 
PR, Media, Advertising and related,
ICT supplies and services, 
Training,
Property & facilities management,
Vehicle & automotive,
Catering and related services,
Cleaning and related services,
Waste Management,
Maintenance and related services,
Horticultural supplies & services,
Research & environmental monitoring,
Printing, office supplies and related services,
Trades,
Medical and scientific research, supplies and services,
A vast range of other services and supplies.
Businesses interested in any of these bid management opportunities that are unsure of how they can follow-up on these tenders can contact Keystone at any stage. We would be happy to discuss your needs and where they may fit with your business growth plans. These bid management opportunities are sources of business growth and innovation for companies across the country.
Keystone E-Tenders Report Open YTD as at 1205 (by date of publication)
Keystone E-Tenders Report Open YTD as at 1205 (by sector)
Please note, e-tenders often has public procurement opportunities incorrectly categorised so people relying on e-tender alerts could easily miss out on bid management opportunities if they are dependent on it. E-tenders is only as reliable as the people inputting tenders and mistakes are made very frequently. The Keystone Column includes all live tenders posted on e-tenders since January 4th 2016 that have five or more days until their deadline as at 12/05/2016.