MAKING BID
MANAGEMENT EASIER
Supplying goods and/or services
Create Compelling Bids
A lot of bid management skill and effort is required when a company bids (or tenders) for new or repeat work. Suppliers need to convey in their bids / tenders how well their businesses can assist buyers in providing the goods and/or services required. In additon, as a supplier, you'll need to determine how best to stand out from your competitors (e.g., in terms of quality of service and pricing).
Bid management, or tender management or proposal management as it is otherwise known, encompasses the steps taken in managing the development of proposals sent by supplier to buying organisations.
Respond to Buyers
Proper bid management (or tender management or proposal management) is needed to respond to formal or informal requests from buying organisations. The bid management process covers from the receipt of the request for a proposal or tender straight through to the submission of the prepared bids and communication of the contact award decision.
Keystone Procurement has successfully run sensitive and complex bid management processes for public and private sector organisations.
Make Strategic Bids
The first step that needs to be taken by a supplier, after obtaining and reading a newly received Request for Information (RFI), Invitation to Tender (ITT), Request for Tender (RFT), or Request for Proposal (RFP) document from a private or public sector organisation, is to strategically determine whether or not the company should provide a response.
Each bid opportunity under consideration may not be a good fit for the business. Making better bid decisions will help to improve your contract win rate thereby enhancing the reputation of your business. You want to ensure that the bids and tenders you submit are in line with your strategic business objectives.
Increase Your Contract Win Rate
Keystone Procurement can help your organisation in establishing or fine-tuning your company's bid / no bid process. Our aim is to help you to make more informed bid decisions, reduce the level of unnecessary effort and costs spent in developing and submitting proposals for work that you've little or no chance of winning, and maximise your probability of winning more contracts.
Differentiate Your Bids
If you work for an organisation that is looking to grow through the submission of bids and tenders, you should know that it takes time, commitment and the correct bid management approach to achieve success.
The clock starts with the receipt of a Request for Information (RFI), an Invitation to Tender (ITT), Request for Tender (RFT), or a Request for Proposal (RFP) from a private or public sector organisation. From then on, there is a clear need to identify a bid management leader to coordinate and shape a credible proposal. Your bid should differentiate your company from others, outline your understanding of the buyer requirements, and relay exactly how your company will meet those requirements.
Establish Bid Management Experts
Your bid management lead should have the experience needed to determine and derive bespoke and creative solutions for any unique challenges associated with each bid project.
In addition, good project management skills are required to ensure that bids can be submitted on-time and with sufficient time in place to ensure that the final bids are satisfactorily reviewed and edited prior to completion.
Your bid management leader will involve the right people at the right times as their expertise is needed to assist in the development of the bids.
Establish Bid Management Processes
Develop Winning Bid Strategies
Keystone Procurement works with suppliers that are focused on developing a winning edge for critical bids / tenders. We will help such companies to improve their bid strategies and develop a clear plan for each bid or tender. We provide robust challenge to the bid management processes used by organisations to ensure that written bids focus on the value proposition of the specific company as clearly as possible and in a way that is likely to be compelling to their ultimate client. We can also provide feedback throughout the process as the company develops their bid content, up until the time of bid submission.
In a nutshell, Keystone Procurement will help suppliers to coordinate and manage the development of bids, by working with supplier staff to coordinate and manage all aspects of the bid management / tender management process thereby allowing those employees more time to focus on their day-to-day activities.
Write Persuasive Bids
Keystone Procurement produces high-quality tender proposals that are tailored, insightful and focused on the contracting organisation's need along with the unique benefits that the supplier can offer the buyer. We will also ensure that all legal, insurance and other tender compliance requirements are identified and committed to prior to submission of a bid.
We know the level of preparation and focus needed throughout the bid management process in order to ensure that any resulting bids are compelling, tailored and professional so as to maximise a supplier's chances of winning the contract on offer. We also have the expertise to develop tenders with sensitive or complex elements such as outsourcing, regulatory compliance, or enterprise level IT systems.
Prepare Supplier Team for Buyer Discussions
Keystone Procurement can also assist with preparations for supplier presentations and supplier negotiations.
Contact us for more information on how we can support your bid management needs.
On the other hand, if you're a buyer looking for support in sourcing suppliers of products and/or services, read more on our Procurement Sourcing page to find out how we can help you to prepare high-quality tender documents such as a Request for Information (RFI), Invitation to Tender (ITT), or Request for Proposal (RFP).
A Bid Management Testimonial
What one of our customers has to say about our Bid Management services.
Keystone Procurement has assisted Wexford Local Development with bid strategy, development and advice over the course of several contests. They have also provided other strategic support services to us and advised on considerations for our organisation both before and after tender contests. They have delivered great value for our organisation and helped us to continue the delivery of support services in County Wexford on our key programmes.
Brian Kehoe
CEO, Wexford Local Development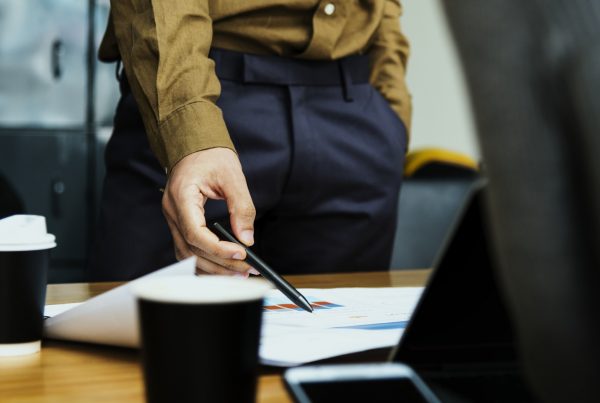 Bid management is an area many suppliers find difficult. Bid management refers to the process companies have to follow to respond to tenders published/issued by public and/or private organisations using formal processes to buy goods, services, and works from the market. Bid Management Challenges We work with suppliers on a…