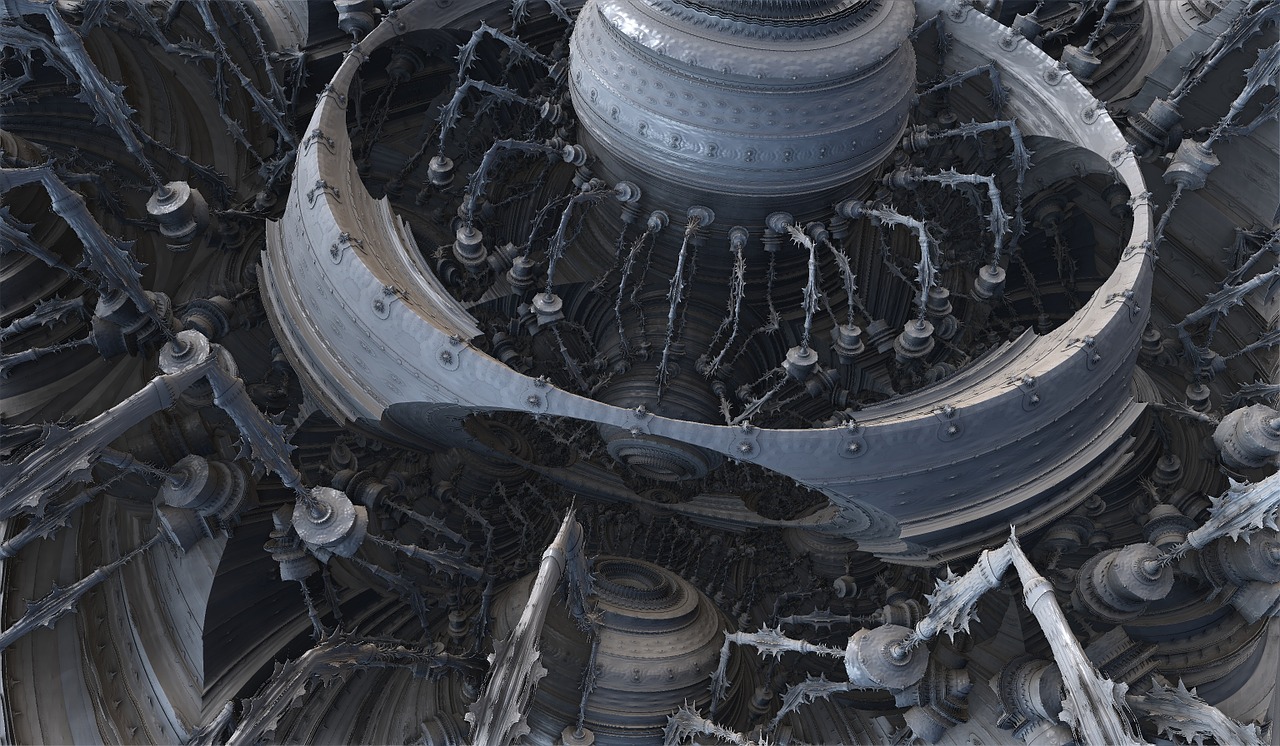 Welcome to this week's edition of the Keystone Column containing business stories and public procurement opportunities that drive the commercial strategy of ambitious companies. This week, we catch up with procurement news from around the globe and we look at the innovation associated with increasing automation. Our weekly list of open tenders in the Irish public sector is also included below.
Business stories
SME access to public procurement in Ireland
Last month saw the launch of the Office of Government Procurement's (OGP) Public Service Spend and Tendering Analysis for 2014 Report. The report analysed about two thirds of the €6 billion public procurement spend that fell under the remit of the OGP in 2014. Interestingly, the analysis shows that 77% of tender notices are smaller value (below OJEU threshold) tenders, indicating that government contracts in Ireland are theoretically more accessible to SMEs because of the lower size of a typical contract in an economy of our size (less or equal to €100 thousand in 12 of the 16 procurement categories). The SME share of the procurement spend analysed in the report came in at €2.1 billion (54%). This is welcome, but we note that the data analysis is incomplete – around €2 billion of the OCP's procurement spend is excluded. Moreover, not all of the estimated contract values were published (other EU states do much better in this regard). This is disappointing and one can't help but wonder what a complete analysis might reveal. We also have reservations about what the OGP considers to be an SME. Journalist and Freedom of Information Activist, Gavin Sheridan obtained a database (spreadsheet) of the companies that won public contracts at a summary level. You can see which ones are deemed to be SMEs here and make up your own mind as to whether you concur with their analysis. We'll go out on a limb and suggest that not everyone would expect to see divisions of Sanofi, a €37bn multi-national company listed as an SME. Similarly, Veolia's Irish subsidiary is listed as an SME despite the fact it has a market capitalisation of almost €30bn.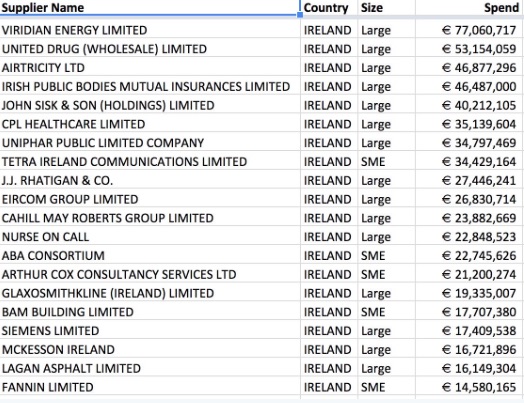 Backlash against global trade
Protectionism, slowing trade and a decline in the growth of international value chains have all contributed to lower global growth projections, the IMF has said.
In its latest World Economic Outlook (WEO), the IMF has revised down its projections for global GDP growth this year by 0.1% to 3.1%. It predicts growth will increase to 3.4% in 2017. The report said global leaders needed to "address the backlash against global trade" and "refocus the discussion on the long-term benefits of economic integration".
E-procurement systems and small farmers
To India now, where the rapid pace of development in procurement can be seen in the state of Haryana (it borders the capital New Delhi on three sides). The state has introduced an e-procurement system for small farmers to sell rice and other crops online to traders anywhere in the country, including the government. As the Indian Express reports the scheme is not without its critics. With many farmers not having the facilities or the know-how to apply online, they will still require middlemen to help sell their produce and there are concerns farmers will get paid less for their crops. Some farmers even fear that the banks may keep the money as payment for their loans. However, Haryana officials believe the system will bring more transparency in the system and check evasion of market fees.  We believe this to be a lead indicator of a sub-continent skipping generations of bureaucratic and administrative systems by moving fully to an e-environment in one jump.
Interesting trends – rise of the machines?
"Have you stopped to wonder how susceptible your job is to being done by a robot?" Governance expert Bob Semple asked this intriguing question question when discussing McKinsey's recent report: Where machines could replace humans—and where they can't (yet). Having analysed over 2,000 activities associated with over 800 occupations, the authors reached the conclusion that while automation will eliminate very few occupations entirely in the next decade, it will affect portions of almost all jobs! For some time now, data collection, data processing and predictable physical work have become increasingly automated.  However even unpredictable physical work, the application of expertise and the management of people have become more susceptible to increased automation (but to a lesser degree).
So is it time to start worrying about what might happen to your job? There's little doubt that for many change will be unavoidable but McKinsey does provide some comfort noting that even when machines do take over some human activities in an occupation, this does not necessarily spell the end of the jobs in that line of work! Often jobs in occupations that have been partly automated increase, because overall demand for their remaining activities has continued to grow. For example, the introduction of bar-code scanners and point-of-sale systems in the 1980s reduced labour costs and the cost of the groceries fell. But cashiers were still needed; in fact, their employment grew at an average rate of more than 2 percent between 1980 and 2013.
Innovation – the perfect chef!?
Continuing the theme of increasing automation, Moley Robotics, a UK firm, opened a Seedrs crowdfunding campaign this week seeking £1 million for its robot kitchen, an artificial intelligence-powered device that includes tactile sensors, an oven, a stove, a touchscreen unit and a pair of hands that can handle most kitchen appliances and replicate the actions of chefs that it has watched using its 3D camera!
The company was founded by Mark Oleynik in 2015 to create service robots for kitchen use, and it has already raised about 41 percent of its funding goal. Money Robotics hopes to release a production prototype model in 2018. The well known chef Anthony Bourdain, who published the best seller Kitchen Confidential stated in his book that cooking at fine dining level requires the capacity for endless, perfect and precise repetition. It is not (contrary to what many might think) a creative job. As a result, bringing the lessons of process automation into more complex kitchen environments (we are thinking pastry chefs in particular) could lead to some interesting outcomes.
New public procurement tenders this week 
Visit the Keystone website to view our take on the 500+ active public procurement opportunities with more than five days until their deadline. There are a vast range of services, supplies and construction related to public procurement opportunities in the following sectors (there are many more sectors than the sample list below):
Construction and related trades, 
Professional & Advisory Services, 
PR, Media, Advertising and related,
ICT supplies and services, 
Training,
Property & facilities management,
Vehicle & automotive,
Catering and related services,
Cleaning and related services,
Waste Management,
Maintenance and related services,
Horticultural supplies & services,
Research & environmental monitoring,
Printing, office supplies and related services,
Trades,
Medical and scientific research, supplies and services,
A vast range of other services and supplies.
Businesses interested in any of these public procurement opportunities that are unsure of how they can follow-up on these tenders can contact Keystone at any stage. We would be happy to discuss your needs and where they may fit with your business growth plans. These public procurement opportunities are sources of business growth and innovation for companies across the country.
Keystone E-Tenders Report Open YTD as at 0610 (by date of publication)
Keystone E-Tenders Report Open YTD as at 0610 (by sector)
Please note, e-tenders often has public procurement opportunities incorrectly categorised so people relying on e-tender alerts could easily miss out on opportunities if they are dependent on it. E-tenders is only as reliable as the people inputting tenders and mistakes are made very frequently. The Keystone Column includes all live tenders posted on e-tenders since January 4th 2016 that have five or more days until their deadline as at October 06th 2016.