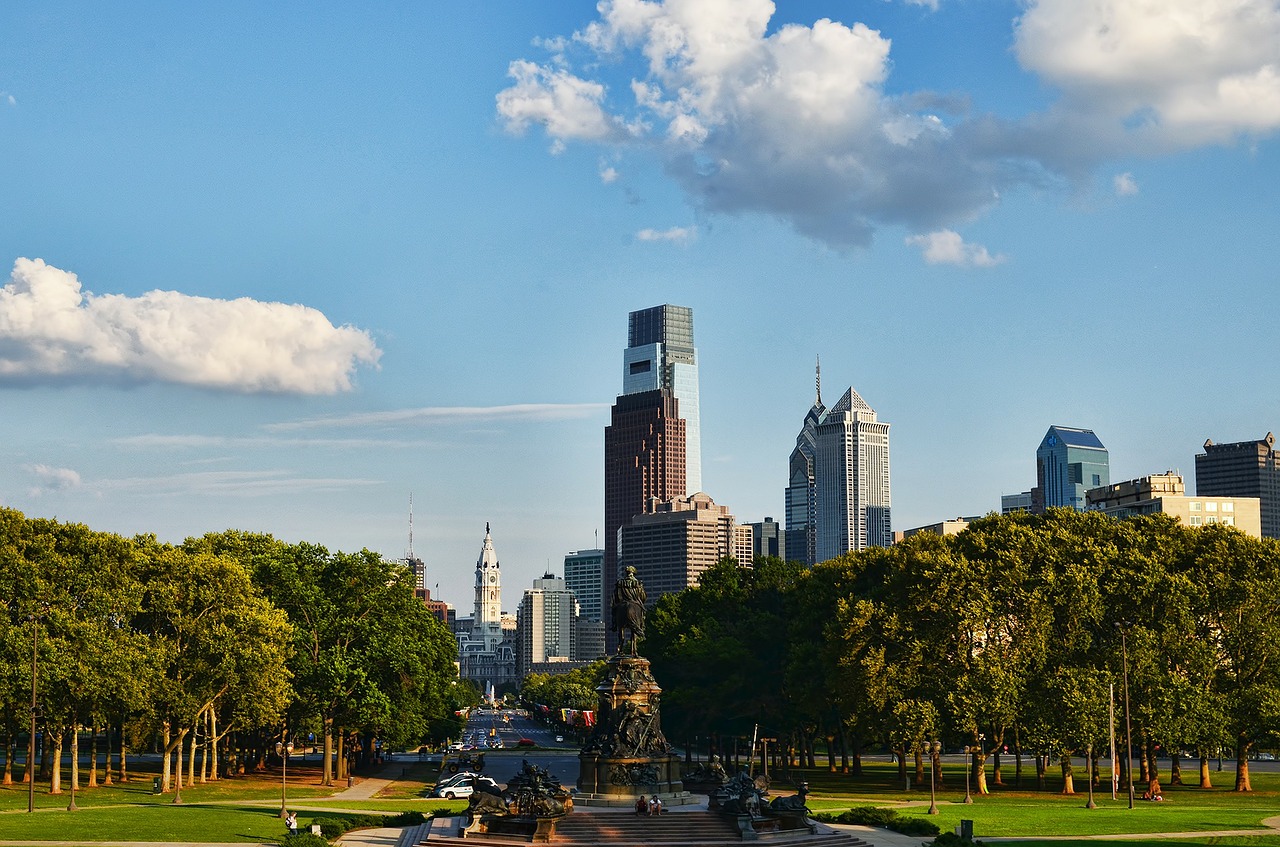 Welcome to this week's edition of the Keystone Column containing business stories and public procurement opportunities that drive the commercial strategy of ambitious companies. This week's news revolves around the US and the surprising victory for Donald Trump and the risk of global turmoil arising from it. We also observe evidence from the US of the trend towards value in procurement strategy, and look at an innovative Irish SME operating in the US financial sector. Our weekly list of open tenders in the Irish public sector is also included below.
Business Stories
America elects its 45th president
In what will go down in history as one of the greatest upsets in American politics, Donald Trump has been elected as the 45th President of the United States. Regarded by many as light on detailed policies and heavy on baggage, there has been much speculation as to the implications (for global turmoil) of a Trump presidency for Ireland and the rest of the global economy (we shall leave non-business topics for others to address).
Expecting a Clinton victory, Asian and European markets fell as her defeat became apparent. One of the few to actually rise was the Irish Iseq index, due to an 8pc-plus surge in CRH shares which added about €2bn to the company's market capitalisation.  The largest company on the Irish stock exchange, CRH has significant interests in the US where Donald Trump's election pledge to spend more on infrastructure has had a positive effect on its share price.  While it remains to be seen if Congress will provide the funds required to implement large scale infrastructure, the US markets themselves reacted positively to the election result when they opened on Wednesday. By the close of trading on Thursday the Dow Jones industrial average closed at a record high. Investors who initially turned bearish at the idea of Donald Trump occupying the White House appear to be rediscovering their bullish streak.
The longer term prospects for the Irish economy may not be so good however: Stephen Moore, a senior economic adviser to Mr Trump, has said that "a flood of companies" will leave Ireland and return to the US due to proposed changes to US corporation tax involving a cut in the headline corporation tax rate from 35 per cent to 15 per cent. Irish economists have been quick to counter that while the proposed new measures will provide an incentive for US companies to keep their activities at home in future, those already here are unlikely to leave as such companies are well embedded and many US companies need a regional presence closer to their foreign markets.
Lucinda Creighton has a very interesting take on the economic implications of Donald Trump's victory. Despite the antitrade, anti-partnership, anti-multilateral and anti-establishment sentiment that elected him, she does not see Trump either wishing to, or being capable of, implementing changes that cannot be undone by his successor.  She is much more worried about the possibility of the same trends being replicated in the 11 national elections due to take place in Europe next year. Similar outcomes in France and elsewhere could mean that we face a level of political and economic turmoil in Europe of a catastrophic nature.
Interesting Trends
An emerging trend in procurement policy is a move away from awarding contracts to the lowest bidder, to the bid that represents the best value. This is not always the same thing! Recognising this fact, Philadelphia City Council members are this week considering a set of bills designed to allow the city to get "the best bang for its buck."
Under the Philadelphia City Charter, the current system mandates that contracts be awarded to the lowest responsible bidder. Councilman Bobby Henon's bills call for a "best value" method that would allow other criteria to be factored in the decision. "Best value procurement is more modern and considered to be a best practice in procurement across the country," Henon said. "Weighting past performance, including whether a vendor completed a project on-time and on-budget, among other factors like cost, schedule and [minority, women-owned and disadvantaged businesses enterprises] participation."
The 2014 EU Procurement Directives were also framed with value in mind, encouraging buyers to incorporate wider social and economic aspects (including regionalisation) into their procurement decisions. These Directives have been in force in Ireland for 6 months, and we will shortly be able to see what changes are emerging in public procurement here.
Innovation 
Galway-based software firm Econiq has developed a platform which senses and responds to business conversations and offers live analysis and transcripts of conversations.  Conversation Hub was developed for contact centres and banks in the US market, it records information that's collected in conversations with front-line staff and identifies opportunities for additional sales. Econiq was one of a select group of companies chosen to present at the Finovate Fall 2016, a New York conference showcasing the best and most innovative new financial and banking technologies. Earlier this year it won the SME category at the US-Ireland Research Innovation awards, a joint initiative between the American Chamber of Commerce Ireland and Royal Irish Academy. The firm employs 23 staff between its Galway headquarters and its Boston sales and customer research subsidiary – illustrating the FDI between Ireland and the US can flow in both directions!
New public procurement tenders this week 
Visit the Keystone website to view our take on the 500+ active public procurement opportunities with more than five days until their deadline. There are a vast range of services, supplies and construction related to public procurement opportunities in the following sectors (there are many more sectors than the sample list below):
Construction and related trades, 
Professional & Advisory Services, 
PR, Media, Advertising and related,
ICT supplies and services, 
Training,
Property & facilities management,
Vehicle & automotive,
Catering and related services,
Cleaning and related services,
Waste Management,
Maintenance and related services,
Horticultural supplies & services,
Research & environmental monitoring,
Printing, office supplies and related services,
Trades,
Medical and scientific research, supplies and services,
A vast range of other services and supplies.
Businesses interested in any of these public procurement opportunities that are unsure of how they can follow-up on these tenders can contact Keystone at any stage. We would be happy to discuss your needs and where they may fit with your business growth plans. These public procurement opportunities are sources of business growth and innovation for companies across the country.
Keystone E-Tenders Report Open YTD as at 1011 (by date of publication)
Keystone E-Tenders Report Open YTD as at 1011 (by sector)
Please note, e-tenders often has public procurement opportunities incorrectly categorised so people relying on e-tender alerts could easily miss out on opportunities if they are dependent on it. E-tenders is only as reliable as the people inputting tenders and mistakes are made very frequently. The Keystone Column includes all live tenders posted on e-tenders since January 4th 2016 that have five or more days until their deadline as at November 10th 2016.