SOURCING AND PROCURING THE RIGHT SERVICES
Going the traditional procurement route
With the traditional procurement route, a standard tender process is used in sourcing and selecting suppliers of goods and services. Key stages of the process are outlined below.
Sticking to the norm
With the traditional procurement sourcing route, a standard tender process is used in sourcing and selecting suppliers of goods and services. Key stages of the process are outlined below.
Identify business requirements
In soliciting bids from suppliers as part of the first stage of the procurement sourcing process, organisations need to clearly communicate their requirements so that potential suppliers can easily understand what is needed from them. Furthermore, buyers must ensure that an agreement of the requirements is reached at all relevant levels within the organisation.
Public Sector buyers will also want to consider if there are any additional requirements that may help deliver to their organisations wider social aims – the inclusion of social and green (or sustainable) criteria is increasingly common.
Our Keystone Procurement team can assist you in documenting the technical specifications and the wider requirements that you need to form the basis of your tender documents when sourcing and procuring suppliers.
Conduct market sounding
Sometimes, as buyers, you might not have a clear picture of the market capabilities with regard to desired goods and services. In such cases, you can conduct a market sounding exercise at an early stage of the tendering process in order to get precious feedback from potential suppliers, gauge their level of interest, and foster competition prior to the bid submission stage.
At Keystone Procurement, we can conduct an efficient and successful market sounding exercise in line with any relevant procurement rules as a precursor to sourcing suppliers.
Prepare tender documents
In soliciting bids from suppliers, you'll need to develop instructions for tenderers with all your relevant procurement sourcing rules – if you're in the Public Sector, there will be specific guidlines and regulations you must follow. These procurement rules must include the criteria your organisation will use to select the winning tender and award the contract. Furthermore, buyers should outline all the relevant contractual obligations that will need to be adhered to by the buyer and suppliers throughout the life of the contract.
Our Keystone Procurement team can assist you in managing the process to develop and advertise the tender documents needed to a high-quality standard, whether they be Request for Information documents or Invitation to Tender / Request for Proposal documents.
Evaluate tenders
On receipt of tenders, buyers must assess each bid and, where relevant, the products on offer, to select the preferred bidders to be awarded the contract or to interact with for contract negotiations. At Keystone Procurement, we can assist your staff in using a clear, justifiable and systematic approach in completing this stage of the procurement sourcing process. We can also help you to notify bidders of the outcome of the tender evaluations and to handle any objections received from bidders thereafter.
Negotiate contracts
Where negotiations are permitted when sourcing suppliers, our Keystone Procurement consultants can assist you in ensuring that these negotiations are carried out in line with any applicable procurement sourcing rules. In such cases, our emphasis would be to obtain additional value from suppliers beyond that offered in the submitted bids.
DEVELOP CREATIVE BUSINESS SOLUTIONS TO COMPLEX PROBLEMS
Problem-based procurement sourcing
Keystone Procurement has developed a procurement sourcing process that allows buyers to focus on finding solutions to such complex business problems, which is a more powerful alternative to the traditional procurement approach.
Using this problem-based procurement sourcing approach, we can assist buyers in adopting a structured and competitive process to form innovation partnerships with one or more suppliers in the market who can help the buying organisation to research and develop creative solutions tailored to their requirements.
Using Innovation Partnerships
At Keystone Procurement, the first step we take in helping a buying organisation to source and procure goods or services using innovation partnerships is to help the company in scoping out the nature of the business problem that they need to address.
Thereafter, we will further support buyers in sourcing potential suppliers, familiarising prospective suppliers with the problem challenging the business, and managing the development of proposed solutions to improve and whittle them down until a preferred supplier has been identified and contracts are negotiated and in place.
PROCUREMENT SOURCING WITH INNOVATION PARTNERSHIPS
Develop innovative solutions to problems
Sometimes, a clear business solution is not readily available or easily determined, e.g., where there is a need to develop a product or service when available solutions on the market are not capable of meeting the requirements. Typically, when this occurs, the kinds of solutions needed are complex, and require creative and solutions-focused thinking.
Basically, the innovation partnership procurement process allows buyers to enter into an agreement with one or more stages of research and development prior to awarding the contract to one or more suppliers for actually delivering the relevant goods and/or services.
The procurement sourcing process can be halted at any stage prior to contract award.
Source and procure what's needed
In such cases, the use of an innovation partnership procurement procedure, gives a buying organisation the option of liaising with suppliers to create an innovative solution in partnership with the buyers. Most importantly, buyers are able to source and procure the service they need without having the technical specifications clearly defined.
Sourcing and procuring suppliers using the traditional prescriptive tendering approach is highly unlikely to successfully address these needs. Suppliers in the market normally have much better insight than staff in buying organisations, as to what the buyers may need or could benefit from.
The advantage of innovation partnerships is that they deliver change that has the potential to push boundaries and improve the lives of society at large or take your business to new heights.
Contact us for more information on how we can support your procurement sourcing needs.
On the other hand, if you're a supplier with an opportunity to bid for new work, read more on our Bid Management page to find out how we can help you to prepare a competitive tender response.
Procurement Sourcing Testimonials
What our customers say about our Procurement Sourcing services.
We worked with Keystone Procurement to appoint a Design Team for a major extension to the campus at Hook Lighthouse in Co. Wexford. From start to end, Keystone Procurement offered clear, practical and informed advice that allowed us to pick a supplier from a range of competitive, well qualified options. We are delighted with the outcome from this tender process.
Ann Waters
General Manager, Hook Heritage Ltd
Keystone Procurement are highly proficient in market sourcing, particularly as it relates to unusual, non-standard or innovative requirements and concepts. I have engaged with Keystone Procurement on a few separate concepts / requirements and have found them to be reliable, expert and capable of demonstrating how ideas can move from a page to reality.
Eddie Hobbs
Managing Director, Hobbs Financial Practice Limited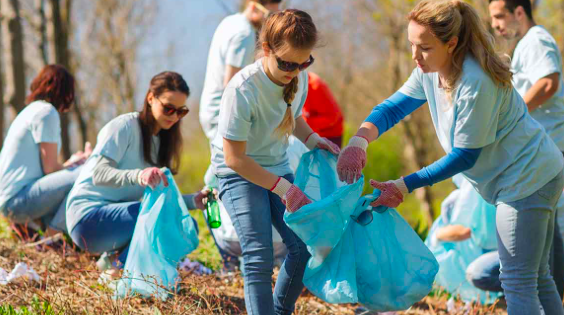 Recently, I had a conversation with a procurement professional about inequality in the Not for Profit (NFP) sector. They had attended a seminar where there was a view that procurement processes, for their sector, drove inequality in labour outcomes, especially for female workers. It set my mind thinking about this…