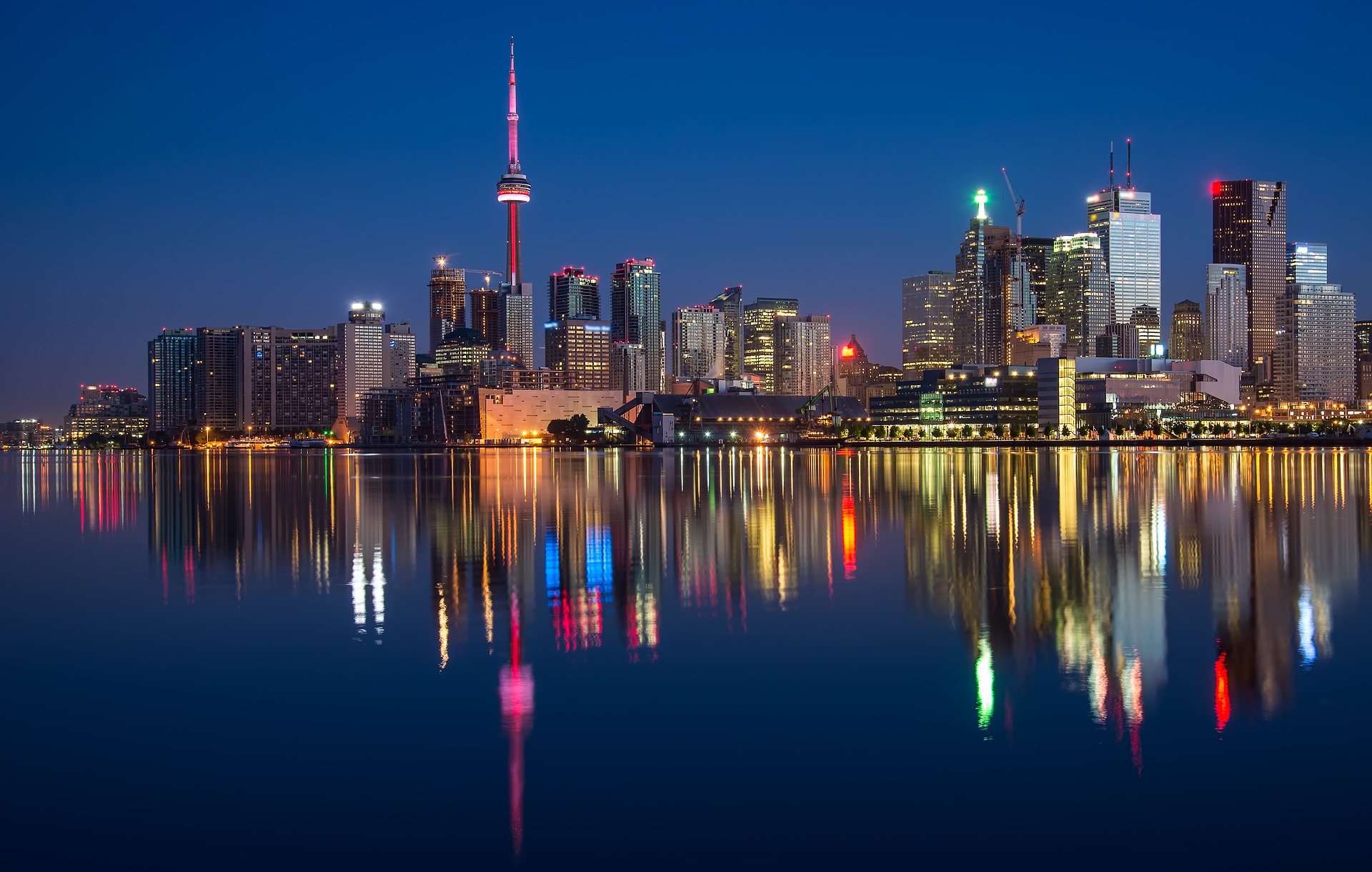 Welcome to the Keystone Column. This week we take a closer look at the Canadian market and the potential opportunities for Irish companies. As usual, we conclude with our weekly list of current Irish public tenders.
In this issue we are featuring our first ever guest blog from Joe O'Regan, an Irish business consultant, accountant and treasury expert (and friend of Keystone Procurement). Joe is based two hours west of Toronto in Ontario. He helps Canadian firms understand how they can avail of CETA opportunities in the EU and is helping Keystone provide insight to companies seeking to make the breakthrough in Canada.
Canadian Market Overview – the size of the prize
Canada is the second largest country in the world. Latest key economic indicators from Statistics Canada tell us the following about the 'Great White North': population is 35.6m (April 2017), current account balance is CAD$14.1bn (Quarter 1 2017), unemployment rate is 6.5% (June 2017), and median after-tax income is CAD$ 56,000 per person (2015).
When we think of the Canadian market from a procurement perspective, a good starting point is to take a look at their annual federal budget. This was published at the end of March 2017. A total of CAD$81bn has been allocated to Canada's long-term infrastructure plan (CAD$25.3bn of this figure has been set aside for public transit projects alone).
A total of CAD$21.9bn will be spent on green infrastructure, with three key areas of priority for this spend:
Clean electricity grids;
Electric vehicle (EV) charging stations; and
Wastewater management
A further CAD$21.9bn will be provided for social infrastructure. Like Ireland, Canada has challenges with regards to providing affordable housing to its citizens. A total of CAD$11.2bn will be spent building, repairing and renovating affordable housing stock as part of Canada's National Housing Strategy. In addition to this, CAD$3.4bn will be made available over the next five years to fund projects with indigenous communities (First Nations, Inuit and Métis people).
As mentioned in week 77 of this column, the best place to access tender information for federal and provincial contracts in the Canadian market is at the Buy and Sell Canada website. It is estimated that the value of provincial contracts is twice that of federal. This website also provides details about the Canadian Free Trade Agreement (CFTA) that came into force on Canada Day, July 1, 2017. CFTA replaced the Agreement on Internal Trade (AIT) that had been in force since July 1, 1995. CFTA will apply to all procurement contracts signed on or after July 1, 2017, it will modernize internal procurement practices across the Canadian market in line with international agreements such as the Comprehensive Economic and Trade Agreement (CETA) and North American Free Trade Agreement (NAFTA).
CETA offers multiple opportunities to EU corporations and citizens considering investment or expansion into the Canadian market. The agreement will also eliminate 98% of existing tariffs. It is estimated that EU countries will save CAD$700m in annual export tariffs with Canada post-CETA. Europe was the source for CAD$259.4bn of foreign direct investment into Canada in 2015. The Canadian government estimates that bilateral trade with the EU will increase by 20% as a consequence of CETA.
This week's post focused in the main on government procurement at a federal level. It is estimated that Canada's ten provinces and three territories spend twice as much at a local level. In upcoming posts, we will provide further details on what a company should do if targeting Canada at a federal or provincial level i.e. market entry approaches and useful tips about the local business culture.
Companies that sell their services in Ireland today can expect to be able to find a market in Canada should they be minded to do so. The market could be facilitating Canadian entry to the EU or seeking to develop new markets through CETA and/or NAFTA from Canada.
Companies interested in Canada can contact Joe via the team here at Keystone (info@keystonepg.ie or +353 87 224 7331) or directly at +1 226 234 1225.
New public procurement tenders this week 
Visit the Keystone website to view our take on the 500+ active public procurement opportunities with more than five days until their deadline. There are a vast range of services, supplies and construction related to public procurement opportunities in the following sectors (there are many more sectors than the sample list below):
Construction and related trades,
Professional & Advisory Services,
PR, Media, Advertising and related,
ICT supplies and services,
Training,
Property & facilities management,
Vehicle & automotive,
Catering and related services,
Cleaning and related services,
Waste Management,
Maintenance and related services,
Horticultural supplies & services,
Research & environmental monitoring,
Printing, office supplies and related services,
Trades,
Medical and scientific research, supplies and services,
A vast range of other services and supplies.
Businesses interested in any of these strategic procurement opportunities that are unsure of how they can follow-up on these tenders can contact Keystone at any stage. We would be happy to discuss your needs and where they may fit with your business growth plans. These public procurement opportunities are sources of business growth and innovation for companies across the country.
Please note, e-tenders often has public procurement opportunities incorrectly categorised so people relying on e-tender alerts could easily miss out on opportunities if they are dependent on it. E-tenders is only as reliable as the people inputting tenders and mistakes are made very frequently. The Keystone Column includes all live tenders posted on e-tenders that have five or more days until their deadline as at July 20th 2017.