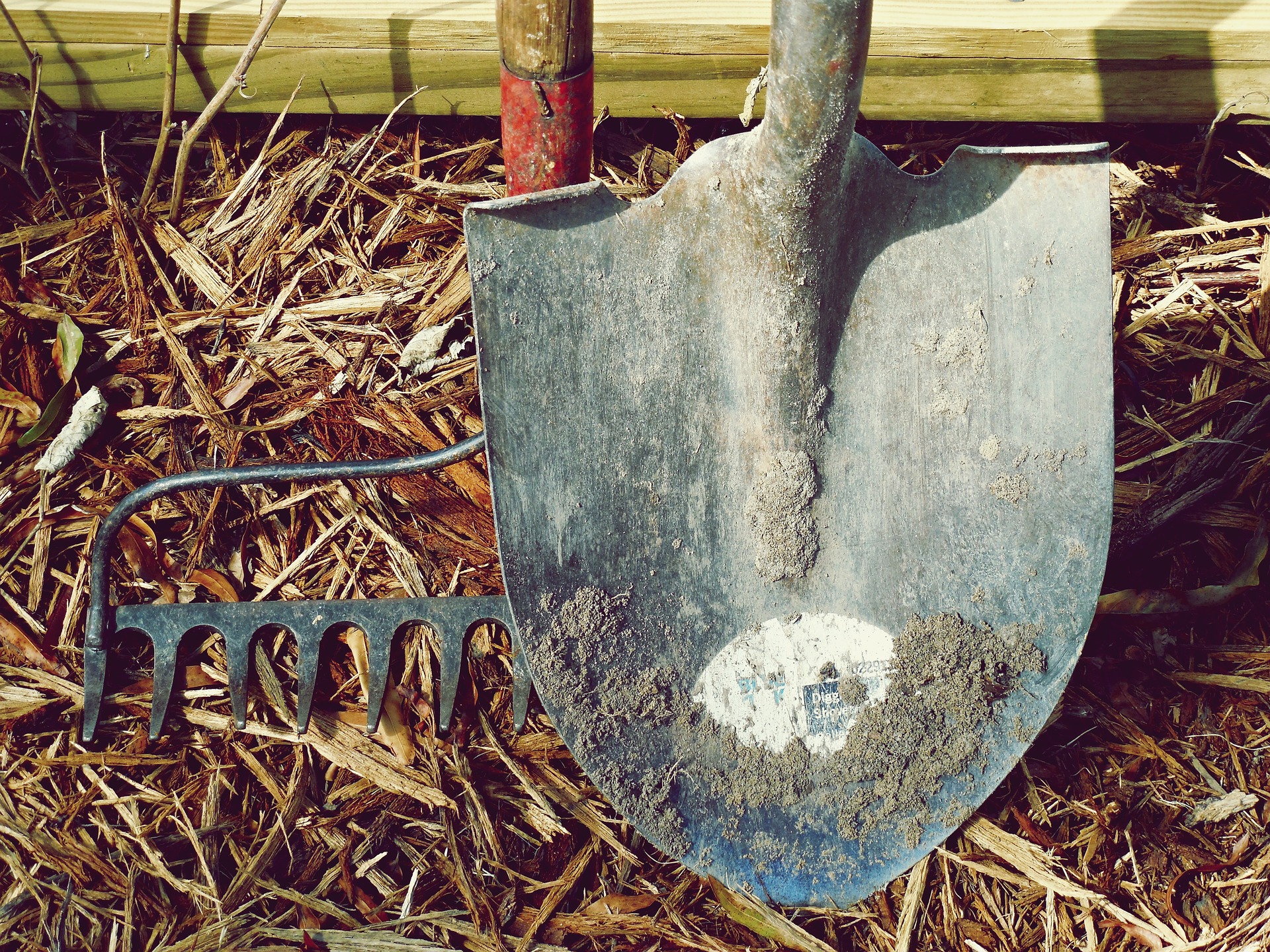 Welcome to the Keystone Column. This week, we look at the role of the buyer from a couple of angles. First, we at a case in Mayo that is still in the news, we outline our guide to the contest types buyer's run (and why they use them), we explore the latest startling revelations on Brexit's impacts and highlight an Irish (Cork-based) company that have won a very prestigious award for innovation. The weekly tenders report is also provided.
Business stories
Mayo County Council Procurement
Karl Marx once said that history repeats itself first as tragedy, then as farce. Quite. The phrase came to mind in highlighting for a second time the diligent, considered conduct of buyers in a public procurement contest in Mayo that has led to a rumbling four month ruckus in the county. We wrote about this last January here.
The basic story is that a progressive DIY and Tool supplies company in Roscommon (based in Castlerea, 10KM from the Mayo county border), won a state contract to supply tools like spades, picks etc. to Mayo County Council. Since then, a few populist councillors, have been railing against procurement rules in the county. First the County Manager was assailed, and most recently, the buyer responsible for procurement in the county. These Councillors want the Council to pay over 400% more than they do to the Castlerea based company for items like shovels.
We come across examples in our work where people executing contests are not always as diligent as they might be. This is inevitable and happens as often in the private sector as it does in the public sector. It is, however, disappointing to see public servants, and buyers in particular, that have done the right thing, vilified by a populist vocal minority with access to a public platform.
Brexit starts to take shape
We will continue to cover some of the commercial aspects of Brexit for the years ahead. This week, Mr. David Davis, the Minister for Brexit, appeared before the Commons Committee on Brexit in London. It was a startling performance and laid bare just how significant the risks are that face the UK and Ireland with its close relationship to it. Some of the matters outlined in a forensic, rapid fire grilling by Labour MP (and remainer) Hilary Benn include:
UK producers of dairy and meat will face tariffs of up to 40 per cent under World Trade Organisation (WTO) rules – "the numbers in agriculture are high". This applies both ways and so the challenges for Irish producers are very stark.
The UK does not know the implications of leaving with no deal on the transfer of personal data, which is a crucial issue for the booming tech industry.
Said he expected Northern Ireland would end up with a "very light border, not a hard border" with the Republic but that this is a hope at this stage rather than anything firm.
Startlingly, he said he "assumed" the "Open Skies" agreement – which has slashed airfares across the EU – will be lost, although he would fight for a successor, potentially creating very significant impacts on UK travellers and companies like Ryanair (perhaps that is why Michael O'Leary was so prominent campaigning against an exit).
He also confirmed financial services firms are poised to lose "passporting rights" to trade in the EU, saying: "I would expect that to be the case, that's an area of uncertainty." This is likely to be solved quicker than the open skies issue however.
On a practical level, millions of British people holidaying and/or living in EU will lose EHIC cards, which provide free or subsidised healthcare but stated, somewhat blithely, that the UK has "not looked at that one."
Notwithstanding the foregoing, he stated that if the UK could walk away without paying the (estimated) £50bn divorce settlement for their share of EU obligations airing from their membership, that it would be "interesting" and "a very good start in this exercise". He has implored people to consider the 60% of trade done outside the EU and opportunities there. It is worth stating however that UK trade with the vast majority of such countries are governed by EU deals, not UK deals and they will be under significant pressure to arrange any such deals between now and 2019 whilst simultaneously negotiating Brexit.
Interesting Trends
Insights on procurement contests, pricing tactics and when to bid from Keystone Procurement
Keystone Procurement is publishing a guide to procurement competition types this week to assist companies seeking to understand how contests work and why buyers use different types of contests. We are covering both the private and the public sector. Naturally, the public sector accounts for most of the material but we provide practical examples of where and when certain contest types can and cannot be used by buyers. We also outline some things suppliers ought to be aware of entering such contests.
Everybody registered for the Keystone Column will be sent an opt-in link in the next week to this paper. This link will also ask you to opt-in to receive our monthly blog postings. Our most recent blog covers Game Theory and Pricing and provides a set of rules suppliers should consider before bidding for a contract. This helps suppliers avoid contests where they are just making up the numbers for buyers.
Innovation
Innovation – it's in the DNA
An Irish company has been awarded a very prestigious prize as the most innovative pitch at the infamous South by South West (SXSW) conference for emerging technology in the US. The company, Helixworks, focuses on DNA data storage and their breakthrough focuses on doing this in real time. Helixworks are going to continue developing their open source, Molecular Storage System which has the potential to contribute towards pioneering repositories of data that can be profiled by researchers the world over.
New public procurement tenders this week 
Visit the Keystone website to view our take on the 500+ active public procurement opportunities with more than five days until their deadline. There are a vast range of services, supplies and construction related to public procurement opportunities in the following sectors (there are many more sectors than the sample list below):
Construction and related trades,
Professional & Advisory Services,
PR, Media, Advertising and related,
ICT supplies and services,
Training,
Property & facilities management,
Vehicle & automotive,
Catering and related services,
Cleaning and related services,
Waste Management,
Maintenance and related services,
Horticultural supplies & services,
Research & environmental monitoring,
Printing, office supplies and related services,
Trades,
Medical and scientific research, supplies and services,
A vast range of other services and supplies.
http://keystonepg.ie/wp-content/uploads/2017/03/Keystone-E-Tenders-Report-Open-YTD-as-at-1603-by-date.pdf
http://keystonepg.ie/wp-content/uploads/2017/03/Keystone-E-Tenders-Report-Open-YTD-as-at-1603-by-sector.pdf
Businesses interested in any of these strategic procurement opportunities that are unsure of how they can follow-up on these tenders can contact Keystone at any stage. We would be happy to discuss your needs and where they may fit with your business growth plans. These public procurement opportunities are sources of business growth and innovation for companies across the country.
Please note, e-tenders often has public procurement opportunities incorrectly categorised so people relying on e-tender alerts could easily miss out on opportunities if they are dependent on it. E-tenders is only as reliable as the people inputting tenders and mistakes are made very frequently. The Keystone Column includes all live tenders posted on e-tenders that have five or more days until their deadline as at March 16th 2017.