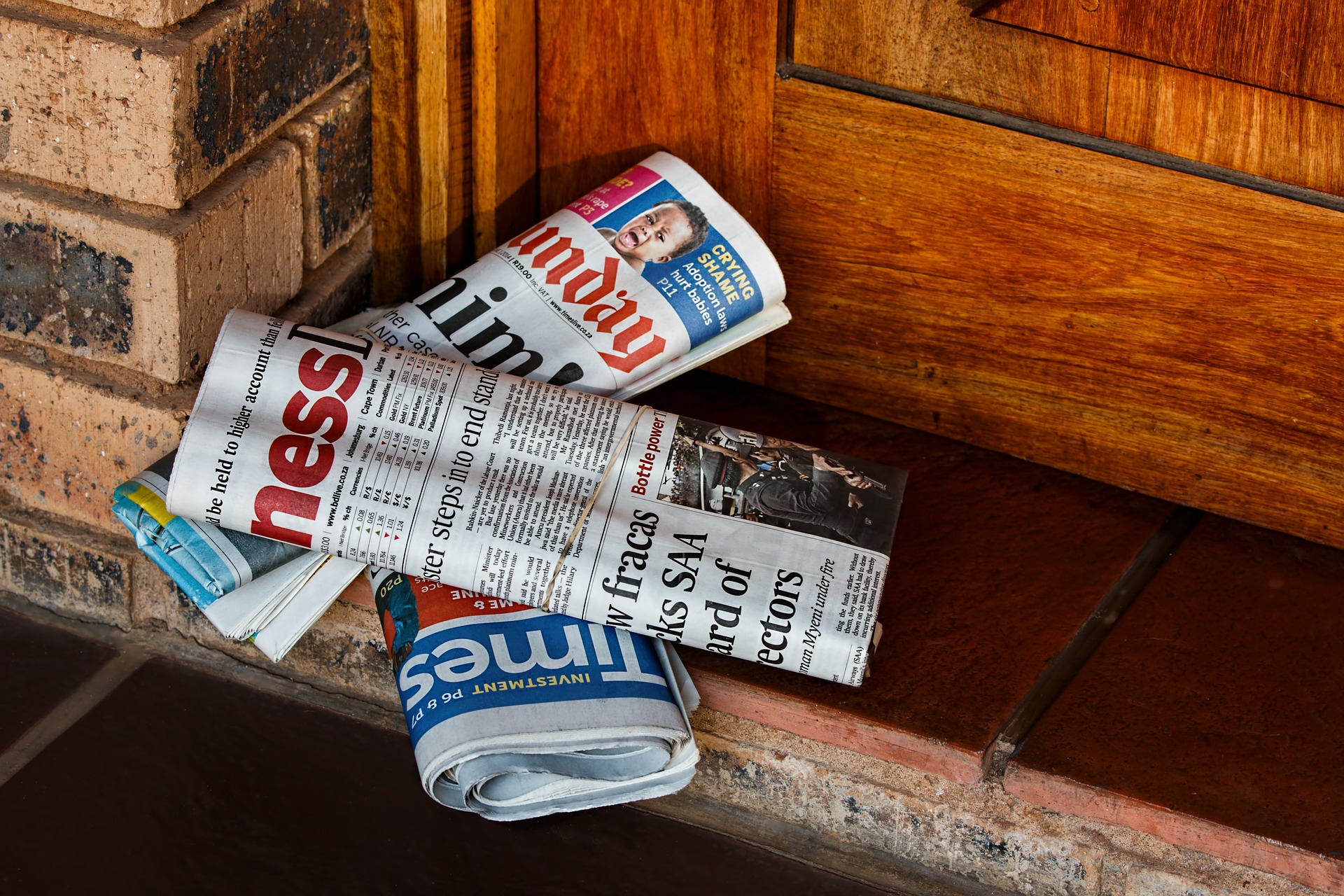 Welcome to this week's edition of the Keystone Column containing business stories and advice on how businesses can prepare winning bids in public procurement tenders. This week, we focus on how procurement teams can prepare for Brexit, whose interests should regulators prioritise and levels of access to public procurement for small business – something that greatly influences the chances for companies to submit winning bids in public procurement contests.
Business stories
Impact of Brexit on winning bids in public procurement 
Later this month the UK will vote on whether to leave the European Union (Brexit). We have previously highlighted some of the issues this may have for Ireland, however this article does a good job of explaining the impacts of Brexit for procurement teams. Published in the UK, it takes a British perspective however the precautionary steps outlined also apply to Irish firms who have parts of their supply chain in the UK. The authors recommend that procurement teams take the following steps in order to reduce uncertainty:
Analyse various political and economic scenarios that might emerge in case of a Brexit (or the lack of it) and their potential impact on the buying organization's supply chain.
Increase visibility into supply chains by identifying all parts of the supply chain that can be impacted by such scenarios (including n-tier suppliers).
Conduct in-depth business, financial, and sustainability risk assessment of critical suppliers to gauge the impact of Brexit on these suppliers and their contracts.
Engage with suppliers who are likely to be impacted, and work with them to ensure business continuity irrespective of the outcome of the referendum.
With the Leave and Remain campaigns neck and neck in the opinion polls, it's wise for Irish businesses to prepare for any eventuality. It is equally pertinent for North/South bodies like InterTradeIreland that do so much to promote the procurement agenda to SMEs. Brexit has the capacity to impact upon the perception firms may have of their chances of winning bids in public procurement tenders in the future.
Wearing the Green Jersey
Denis Casey, former group chief executive of Irish Life and Permanent (ILP), was found guilty this week of conspiring to mislead investors and the public in relation to the financial health of Anglo Irish Bank in 2008. Last week the jury in the case returned guilty verdicts in relation to former finance director of Anglo Irish Bank, Willie McAteer, and former Anglo Irish Bank head of capital markets, John Bowe.
The case was the longest criminal trial in the State's history and is bound to provide many talking points. One such point is the argument presented in court that there was advice from the Financial Regulator that the Irish banks should enter into a secret "green jersey" agenda to help each other get through the 2008 financial crisis and that this advice encouraged both Anglo Irish Bank and Irish Life and Permanent (ILP) to enter into financial transactions the State later argued were a conspiracy to mislead investors. The judge in the trial, Judge Martin Nolan, decided that the fact that the accused bankers might have believed the authorities had encouraged them in their actions was not a defence. However, he did rule that the attitude of the regulator and the Central Bank might serve as mitigation in the event of the conviction of the accused: we will see what transpires when those convicted are sentenced. This article in the Irish Times outlines the "green jersey" arguments presented to the court: it makes for unsettling reading.  We note that the Central Bank and the regulator have changed key members of their teams since 2008, as well as their approach to regulation so one hopes that in future the "green jersey" will be reserved solely for use by Ireland's sporting heroes.
Interesting trends – access to public procurement for small business
Governments spend significant sums procuring goods and services. In Ireland, it is expected over €13bn will be spent contracting the winning bids in public procurement contests to deliver goods, works and services this year.  Increasingly, implementing policies that allow SMEs (Small and Medium Enterprises) to effectively compete against large businesses for public contracts is seen as a viable way to support the domestic economy and grow jobs: SME access to public procurement is EU policy. The EU's Public Procurement Directives make it easier for smaller businesses to bid for work by dividing contracts into lots, facilitating consortia bidding, limiting financial capacity requirements to twice that of the contract etc. The press release from the Office of Government Procurement last May on the transposition of the 2014 directives put forward a timid interpretation of the changes being enabled by the new procurement directives. We hope the Irish state becomes as ambitious and as transparent as the EU's leading public procurement systems which include the UK, Estonia, and Portugal. An incrementalist approach will only see the system in the Irish state fall further behind. If you stand still, you are going backwards especially when you look at what is being done around the rest of the world.
One of the next stages in the evolution of public procurement is the universal provision of infrastructure to facilitate SMEs' participation in the market. How else will all prospective suppliers feel that they have a chance of developing winning bids in public procurement contests?  Some EU states are more advanced than others. In Ireland, eTenders provides a portal for the advertisement of all tenders above the minimum threshold and the submission of responses. Countries like Ireland that are required to move towards full e-procurement over the next few years can learn by looking to Africa. The Supply Chain Network (SCN) in South Africa is a private initiative that provides an online platform aimed at growing SMEs. It too provides a tender advertising and submission service, but it also provides a listing service where SMEs can describe their products for potential buyers.  In addition, SCN simplifies due diligence by managing vendor certification renewals so that all credentials are current, including Tax Clearance and Company.
As attitudes towards SME access to public procurement evolve, so too shall the tools to support it. There is a need for solutions that allow buyers to describe their problems and challenge the market to provide innovative solutions, and for SMEs to come together, collaborate and develop market propositions.  We shall continue to watch this space.
Innovation – Loose change!
Coindrum allows airline passengers to spend unwanted coins before leaving the country. They operate machines in departure gates that turn coins into airport retail vouchers, or that let passengers donate to a charity of their choice. By providing a free and quick service to solve 'coin inconvenience' for passengers, more travelers are converted into retail customers for airports. The start-up partnered with a European market leader in coin processing technology as well as with a Dublin-based provider of loyalty solutions. The resulting machines are able to process multiple currencies and are PC based, providing flexibility for customisation. Transactions are uploaded as they occur, allowing real-time management of the system.  Having proven the concept in Dublin Airport and attracted investment, the system is now being rolled out in airports around the world.
Note: we are in the sourcing & procurement business. We highlight things we like or that are novel or innovative. Innovators should be encouraged.
New public procurement tenders this week 
Visit the Keystone website to view our take on the 400+ active public procurement opportunities with more than five days until their deadline. There are a vast range of services, supplies and construction related to public procurement opportunities in the following sectors (there are many more sectors than the sample list below):
Construction and related trades, 
Professional & Advisory Services, 
PR, Media, Advertising and related,
ICT supplies and services, 
Training,
Property & facilities management,
Vehicle & automotive,
Catering and related services,
Cleaning and related services,
Waste Management,
Maintenance and related services,
Horticultural supplies & services,
Research & environmental monitoring,
Printing, office supplies and related services,
Trades,
Medical and scientific research, supplies and services,
A vast range of other services and supplies.
Businesses interested in developing winning bids in public procurement contests that are unsure as to how they can follow-up on these tenders can contact Keystone at any stage. We would be happy to discuss your needs and where they may fit with your business growth plans. There are real chances for SMEs to develop winning bids in public procurement contests every week in Ireland and the EU.
Keystone E-Tenders Report Open YTD as at 0906 (by date of publication)
Keystone E-Tenders Report Open YTD as at 0906 (by sector)
Please note, e-tenders often has public procurement opportunities incorrectly categorised so people relying on e-tender alerts could easily miss out on the chance to submit winning bids in public procurement tender contests if they are dependent on it. E-tenders is only as reliable as the people inputting tenders and mistakes are made very frequently. The Keystone Column includes all live tenders posted on e-tenders since January 4th 2016 that have five or more days until their deadline as at June 9th 2016.